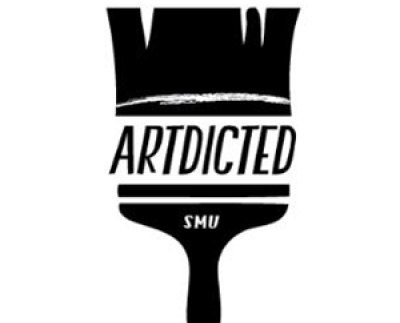 SMU Artdicted

ABOUT US
SMU Artdicted organises ad-hoc workshops and monthly art jams of differing art mediums that cater to the interest and learning of our members. The club aims to provide a platform for students to achieve holistic development both as an artist and as a leader in initiating and managing art-related events in SMU.
Our club is a family where students can form camaraderie and express themselves through our art programmes regardless of their art skills and background.
KEY EVENTS
Art Jam
Floral arrangement workshops
SMU Art Festival
SMU Arts Camp
OUR TRAINING
1. Basic Members
Typically, there will be one event per month but there are no fixed meetings or training days. We run on an event basis and the venue would be in SMU campus.
2. Artdicted Plus
Monthly art jams with all materials provided, 70% attendance is required. The venue would be in SMU campus.
HOW TO JOIN THE CLUB? 
1. Basic Members
Free and no audition required.
2. Artdicted Plus
$15 per academic year (AY) and no audition is required. Capped at 30 members. 70% attendance is required.
SMU Artdicted has allowed me to try out many different art mediums and I had a go at pottery for the first time! Artdicted has given me many opportunities to get to know other like-minded individuals who are passionate in the arts as well!
- Charlotte Chng, Lee Kong Chian School of Business, Year 1
I love creating art but am not the best at it. Artdicted enabled me to be a part of a creative community who gave me the opportunity to develop my skills and appreciate the pieces I create!
- Ariel, LKCSB, Year 3
How do I become a member?
Fill up our membership form. You will receive an email from us and we will add you into our official members' Telegram group. Basic membership is free, the membership fee ($15) only applies to Articted Plus members.
What are the benefits of being a member?
All members qualify for ACF welfare, and have opportunities to represent our club for external events. Events that you have participated in will also be recorded on your CCA Transcript. Last but not least, you will be entitled to discounts for event fees. Exclusive for Artdicted Plus members, you get to participate in monthly art jams with all materials provided for. From acrylic to pastels, come and try out different art forms!
Continue your journey here...