Certain photos and images featured in the following video were taken pre-COVID19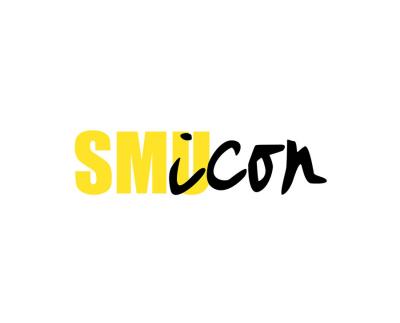 Certain photos and images featured in the following video were taken pre-COVID19
SMU International Connections
ABOUT US
SMU International Connections (SMU ICON) champions integration efforts on campus, and celebrates cultural diversity among local and international students by organising events and programmes to showcase the unique cultures and talents present in the diverse campus population. We spearhead initiatives that build friendships between international and local students. Through our 13 cultural clubs, we welcome both international and Singaporean members, who come together to plan activities for the SMU community to enhance cross-cultural understanding.
KEY EVENTS 
ICON Camp
Diverse-City
ICON Fest
SMU Buddy Programme
ICON Welfare Drives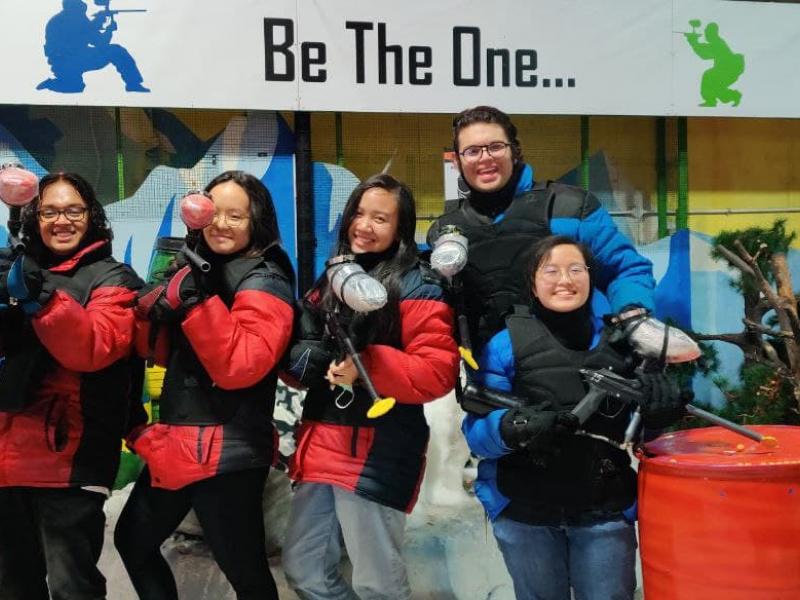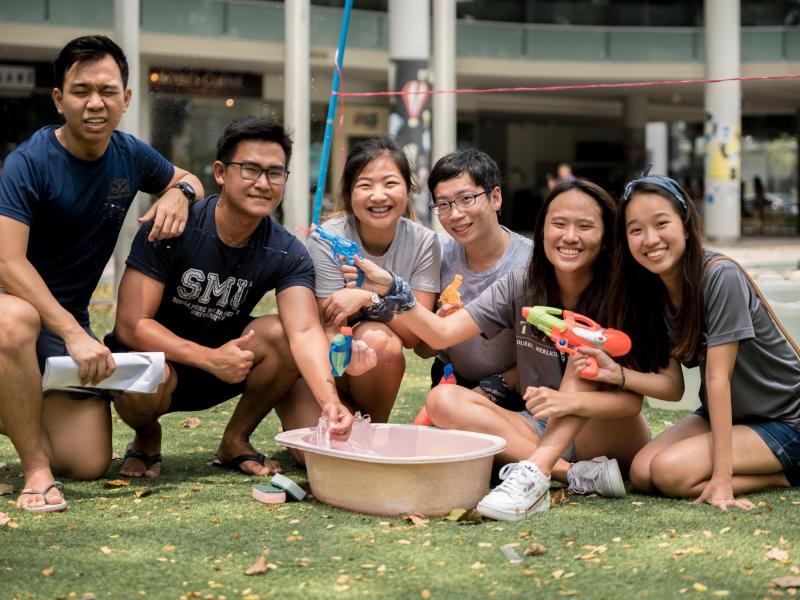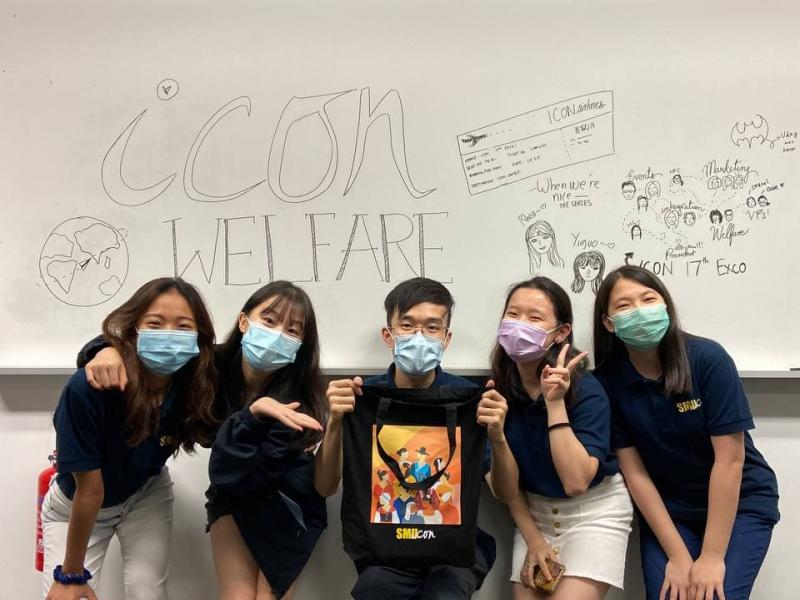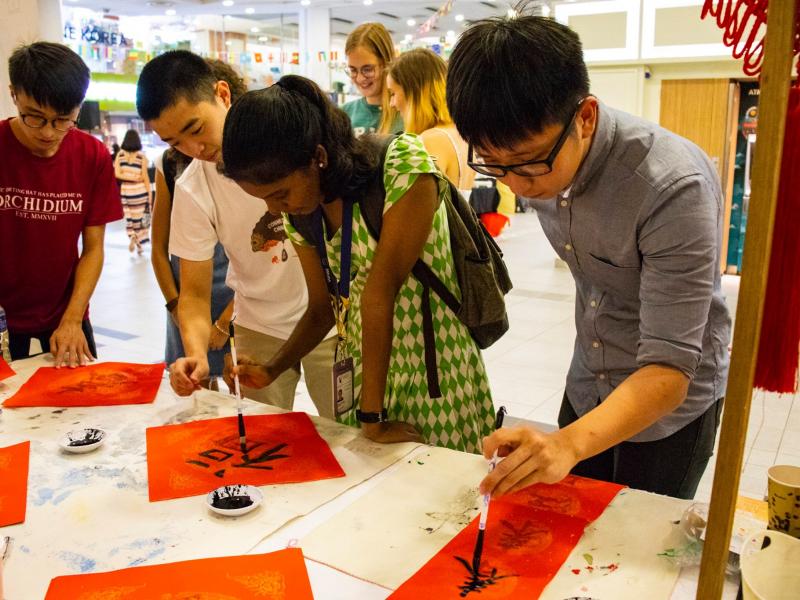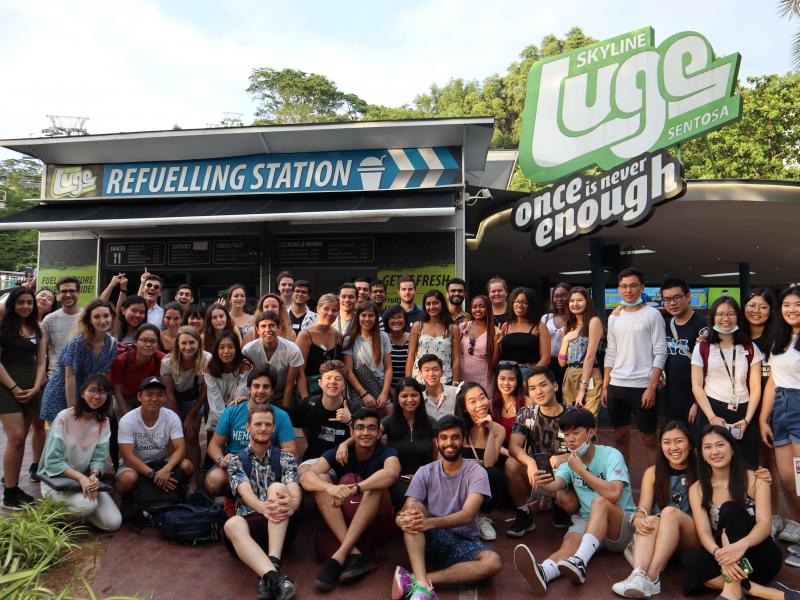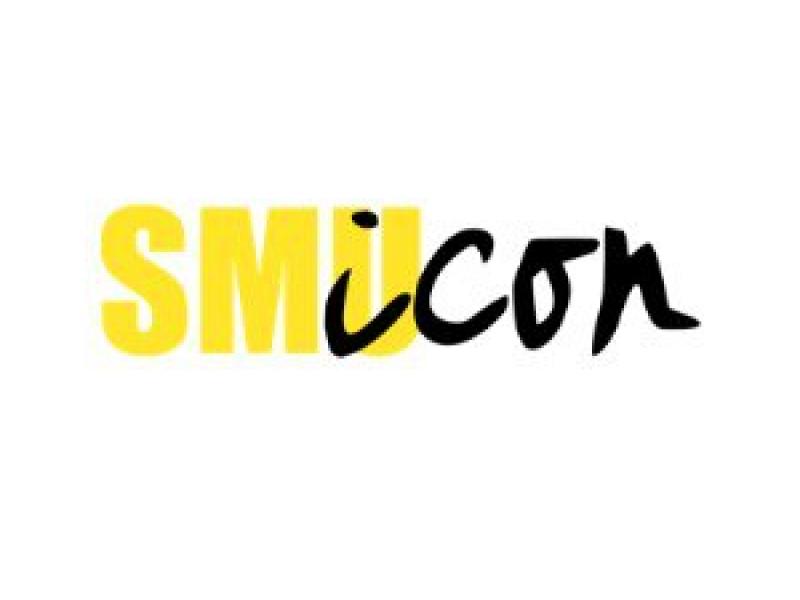 DO I NEED TO AUDITION TO GET INTO THE CLUB?
No. Just join our events through our EDMs and enjoy the ICON spirit!
"ICON is and will always be a special highlight of my SMU journey. I've met so many amazing and wonderful people through ICON and my ICON journey has been just AMAZING. See you in the fam!"
- Claire Tang Jing Yi, Vice-President, School of Accountancy Year 3
"ICON really has been a huge part of my SMU experience. It was a completely novel and eye-opening journey for me; through it I have met such diverse and wonderfully passionate people, and been a part of such a creative, caring and FUN community! It has been, undoubtedly, a privilege!"
- Rhea Singhania , President, School of Economics Year 3
Can local students join ICON?
Absolutely! ICON welcomes everyone regardless of their nationalities. In fact, over the years, many local students have joined ICON because they want to help us make SMU a diverse and inclusive place for all.
How many ICON Clubs are there?
There are 13 ICON Clubs! They are Apsara Cambodia, Al Khaleej, Connect China, Chao Vietnam, Francophiles, Japanese Cultural Club, Woori Sayi, SMU Roots, SMU Barkada, SMU Myanmar Community, Truly Malaysia and Yim Siam, and our newest addition: SMU Indian Cultural Society!
What kind of events do ICON hosts?
We have a lot of unique and fun events all year round! Diverse-City is a fun way for all students to experience interesting and unique cultures from different countries. SMU Buddy Programme pairs local students and international/exchange students to help them form long-lasting friendships. Those are just some of the events that ICON hosts.
How do people join ICON?
If you are an international student, you are automatically a member of ICON. If you are a Singaporean or Singapore PR, you can join ICON by joining the Organising Committee of any ICON signature event, becoming a facilitator or gamemaster for ICON Camp or by becoming a member of any of the 13 ICON Clubs by signing up and joining the club events.
How to participate in the ICON club activities?
Simply register when the clubs send out their email and participate in the events for free/a highly subsidized fee! Keep a look out on our various social channels (IG/Telegram/LinkedIn) for updates!
Continue your investigation here...