Certain photos and images featured in the following video were taken pre-COVID19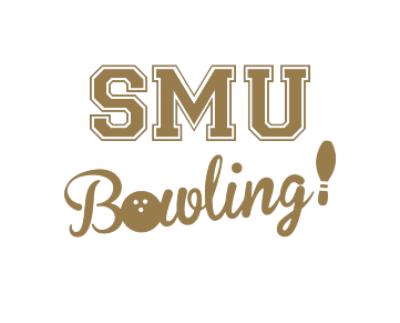 Certain photos and images featured in the following video were taken pre-COVID19
SMU Bowling
ABOUT US
Our vision is to participate actively and excel in various bowling competitions as well as to promote bowling as a sporting and leisure activity for the school community. 
Physical training and competing on national and international levels plays a significant aspect of our team activity and commitment, but we also seek to bring a new level of bowling experience in fostering bonds and friendships through training sessions or outings to integrate our new and old bowlers together. 
KEY EVENTS
SUniG 
Institute-Varsity-Polytechnic (IVP)
SMU DOUBLES
University Showdowns
Overseas Competition (UITM in Malaysia)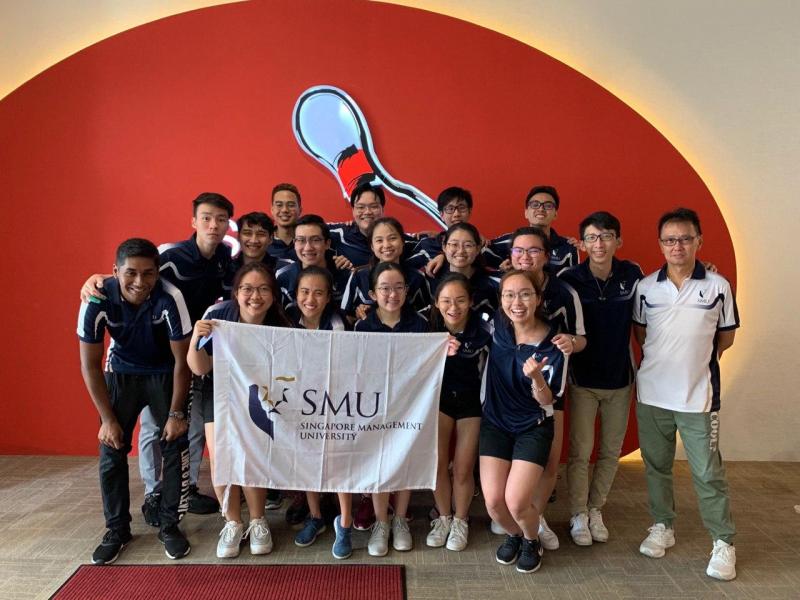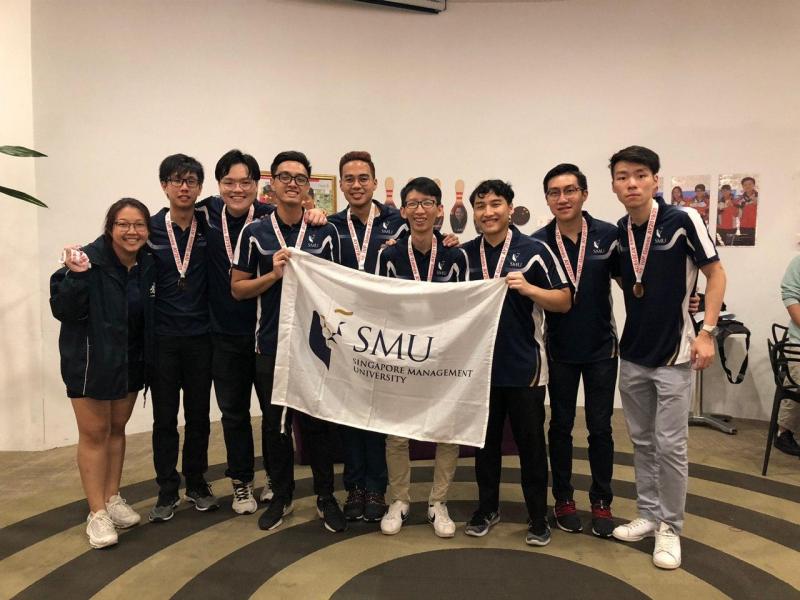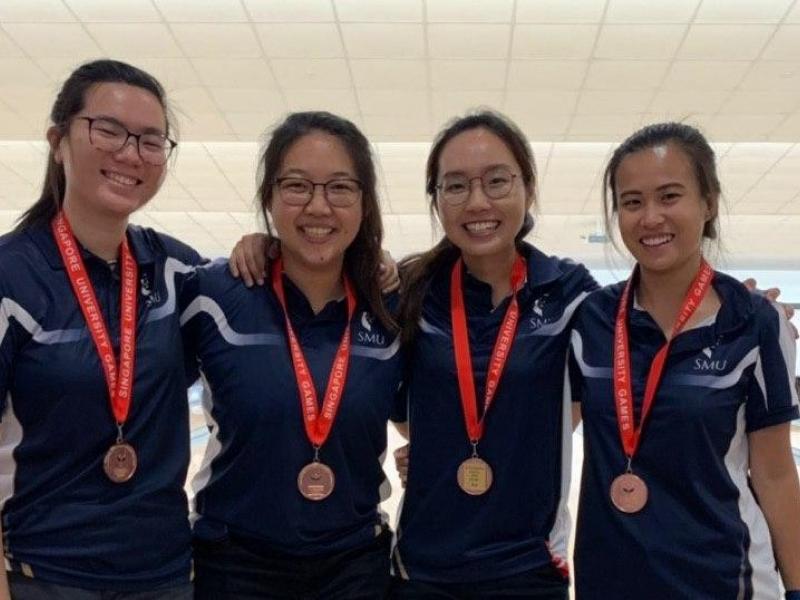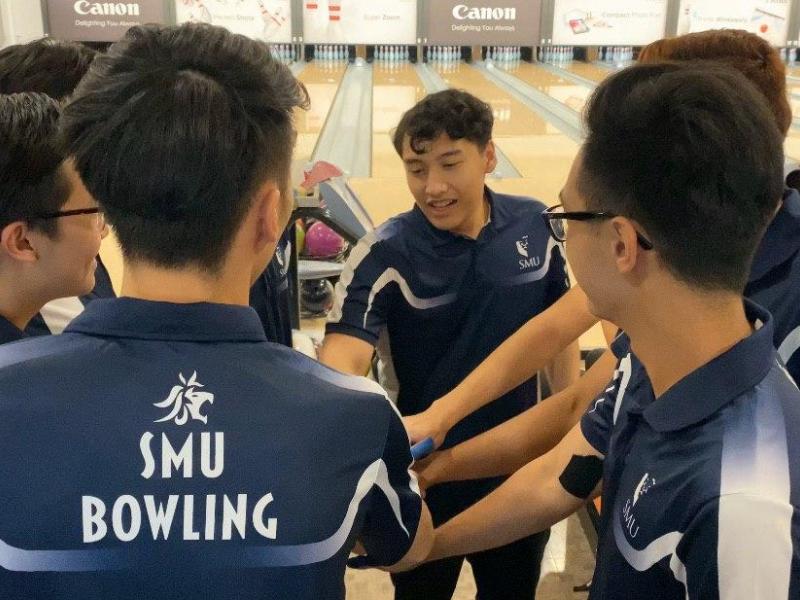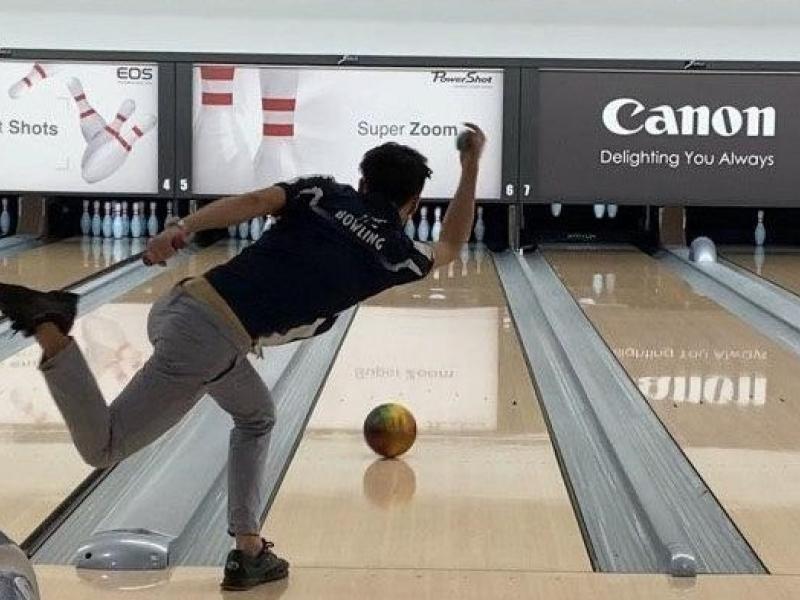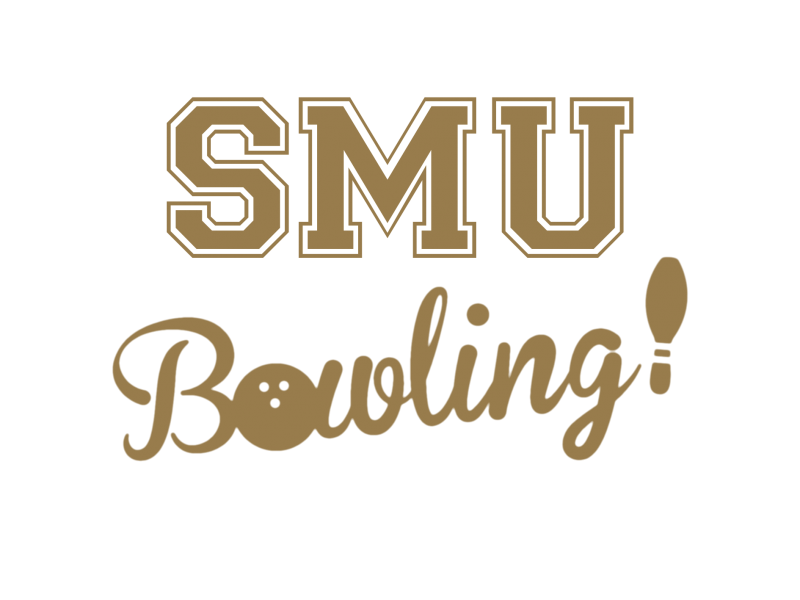 OUR TRAINING
| | |
| --- | --- |
| Day | Saturdays |
| Time | 10:00am to 12:00pm |
| Venue | Toa Payoh SAFRA, 293 Lor 6 Toa Payoh, Singapore 319387 |
OUR ACCOMPLISHMENTS
SUNIG 2022
Men's All Events: Gold
Men's Team Event: Silver
Men's Doubles Event: Bronze
Women's Doubles Event: Bronze
Overall Schools
Men: 1st
Women: 3rd
Institute Varsity Polytechnic 2020
Men's Team Event:  3rd 
Men's Overall Schools: 3rd 
NTU Trios 2019
Desiree, Lynette and Danish (1st)
SUNIG 2019 
Singles Event: Desiree Sim, 3rd
Doubles Event: Muhammad Danial and Isaac Ng, 2nd
Men's Team Event
SMU Team 1, 1st Place
SMU Team 2, 2nd Place
Women's Team Event 
SMU Team 1, 3rd Place
Men's Masters Event
Isaac Ng, 1st Place
Danish Ramlan, 2nd Place
Women's Masters Event
Desiree Sim, 3rd Place
DO I NEED TO AUDITION TO GET INTO THE CLUB? 
No! You do not need to audition or have any prior experience to join the club. We are a club that welcomes recreational bowlers and even bowlers that have zero experience. We have our seniors and coach to guide you along.
"SMU Bowling has been a second family in my brief University journey. It has blessed me with some of my closest friends and given me the opportunity to improve my game. This experience has been nothing but exciting and fulfilling, and I can't wait for the next 2 years!"
- Karen Tan - SOE Y2
"As a recreational player, I received a lot of guidance from members who have competition experience, helping me get better as a player and earn my opportunities to compete. The experience has been humbling and exciting, and it's undoubtedly one of the highlights of my time at SMU."
- Benjamin - SOB Y3
Do you need prior experience to join the club?
Definitely not. Everyone with or without experience is welcomed. We have a great support and coaching system who will be able to guide you and help you improve regardless of skill level.
Do we need to buy/have our own equipment?
No. All bowling alleys provide house balls of varies weight ranging from 5-15lb as well as house shoes (which may/may not come with a small rental cost of approx $1 depending on the alley)
Where do we normally train?
Most of the time, we train at Temasek Club (rifle range road) which is also one of our major competition venues. 
Is transport provided from school to the training venue?
Unfortunately not, we have to make our own arrangement/transport to the training venue. If training is held at Temasek club, there is a free, scheduled shuttle bus service from various MRT stations (Clementi, Beauty World & KAP)
Continue your investigation here...