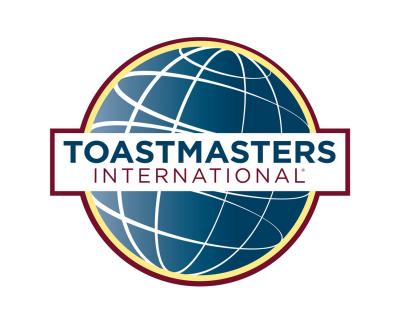 SMU Toastmasters

ABOUT US
SMU Toastmasters Club is the official public speaking CCA of SMU. We are a branch of Toastmasters International, a multinational non-profit organization that dedicates itself to making leaders through building public speaking skills.
With us, you can expect to develop and improve your confidence and skill level in public speaking, be it in preparing speeches, delivering them, or evaluating them.
You can also expect to engage in educational speech and grammar workshops, club visits and networking sessions in different universities and multinational companies, as well as the first and only varsity-level "National Speech Challenge" in Singapore, organised by us. We strive to live up to our slogan – "where leaders are made".
KEY EVENTS
Visits to Sister Clubs in Other Universities
Visits to Corporate Clubs
e.g. DBS, ISCA
ISTT (International Speech & Table Topics) Competitions & Workshops
​​​​​​​
OUR TRAINING
| | |
| --- | --- |
| Day | Tuesdays |
| Time | 7:15 pm to 9:30 pm |
| Venue | Online Video Platform / Seminar Rooms |
OUR ACCOMPLISHMENTS
International Speech Contest (IS)
Toastmasters International's flagship contest, where members compete at various levels for the title of World Champion of Public Speaking.

District 80 Division D Area D4: 1st Runner Up (Ismail Ariffin)
Table Topics Contest (TT)
An impromptu speaking contest, where members compete to be Singapore's Best Table Topics Speaker.

District 80 Division D Area D4: 2nd Runner Up (Ashley Wan)
President's Distinguished Club Award
The highest award given by Toastmasters International to recognise clubs that consistently maintain a high standard of service to their members and community. SMU Toastmasters has consistently maintained President's Distinguished Club status for the past three years.
ISETT Area Contest 2023
An area contest where participants make prepared speeches, evaluative speeches for the prepared speeches and impromptu table topics speeches within their division.

District 80 Division D Area D4:
Champion in Prepared Speeches (Soh Yong Bin)
2nd Runner Up in Prepared Speeches (Fung Guan Jie)
1st Runner Up in Evaluation (Charlotte Sim)
2nd Runner Up in Table Topics (Soh Yong Bin)
HOW TO JOIN THE CLUB? 
Students do not need to audition/ interview to join the club. We welcome everyone who has an interest in public speaking and bettering themselves as leaders and storytellers to join us! However, you need to join a coffee chat with our exco to assess your level of commitment to our club.
"I would like to develop and improve my confidence and skill level in public speaking, and there's not better place to do it than SMU Toastmasters, the best in SMU"
- Tsai Min En, School of Accountancy, Year 2
"As someone curious about improving in public speaking, I have heard from friends in Toastmasters that it is a great place to meet like-minded folks, mingle with other people interested in public speaking and building up a public speaking community together! As such, I am very interested in learning more and contributing through participation :)"
- Claire, School of Business, Year 3
"Toastmasters is where I found my inner voice. Everyone has a unique way of expressing themselves, for some it's using vivid and flamboyant language. For others, it's to use wit and humour. Either way, toastmasters is the ideal platform to grow as a speaker. Most importantly, it is a place to make mistakes and learn along the way!"
Tanvi Johri
SOE: Year 3
"Public speaking is nerve-racking, but in SMU Toastmasters is a place where we all learn together. Everyone in SMU Toastmasters is advancing on their own public speaking journey, increasing their confidence and making new friends along the way."
Ann Neo Zixin
SOSS: Year 2
Previous
Next
What are your weekly meetings like?
Weekly meetings are an opportunity to learn more about public speaking, whether it be through others' speeches and evaluations, or your own. We have segments for prepared speeches and impromptu speeches, followed by evaluations and an awards ceremony. Come for a meeting and experience it for yourself!
What do I gain from joining SMU Toastmasters?
We are "Where Leaders are Made". From "Motivational Strategies" to "Visionary Communication", you get to choose your focus in Public Speaking, and work towards it with the Toastmasters community.
What level of experience is needed to join the club?
There is no experience required to join us. Everyone in SMU Toastmasters, be it a beginner or a seasoned speaker, is there to learn. We have a culture of mentorship, where senior speakers help with speech crafting, stage presence, and management of emotions before a speech. And hopefully, one day you can pay that forward!
Continue your journey here...