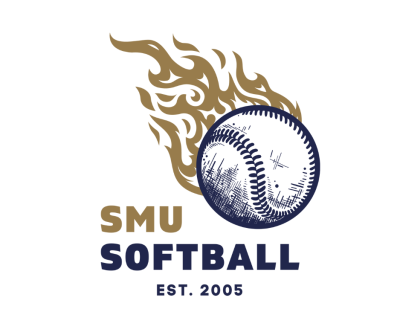 SMU Softball

ABOUT US
A bat-and-ball oriented sport that centralises around 3 major actions: Hit, Run and Score! SMU Softball welcomes both experienced and fresh players to our family to enjoy the sport together. You'll be scoring a Home Run by joining us!
KEY EVENTS
Aside from trainings, members are able to participate in events organised by our EXCO. In 2022, we organised events such as exchanges with other clubs, carnivals, video competitions and yearly corporate/alumni networking sessions. This year, you can look forward to more exciting avenues for growth, connection, and celebration within our sports community!
OUR TRAINING
| | | |
| --- | --- | --- |
| Day | Wednesdays | Fridays |
| Time | 3:30 pm to 6:30 pm | 4:00 pm to 6:30 pm |
| Venue | SMU Multi-Purpose Sports Hall | Farrer Park Fields (SBSA Diamond) |
OUR ACCOMPLISHMENTS
Montfort Cup 2022
Champion
St. Gabriel's Cup 2022
3rd Runner Up
Rudybeck Slowpitch Tournament 2019
6th
Phoenix Slowpitch 2019
5th
SBSA Women's Fastpitch Double Knockout 2019
5th
Inter-varsity Softball Invitational 2019
5th
Monfort Coach's Classic 2019
2nd
12 ORA Gryphon's Cup
8th
HOW TO JOIN THE CLUB?
Students do not need to audition to join us. We accept all regardless of experience and skill level!
"I joined softball because i wanted to rekindle the passion for the sport but i came out with more friends and more memories made in uni. Really grateful for having this support group that i can always come back to in times of need."
- Euodia Sin, School of Social Science Year 2, Operations Director
"I wanted to find a place to make new friends and play a fun sport and I found both in softball."
- Souparno Khan, School of Business Year 2, Member
I have no prior experience, can I still join?
Yes, players without prior experience can still join SMU Softball. With the guidance of our coach and senior players, you will be able to pick up the relevant skills for you to play a game of softball.
Interested individuals can also join the softball interest group on telegram to get the latest updates on training dates and times to join.
Who conducts the training?
Our regular training is conducted by our coach, Mr. Nevan Mok. During some training where the team is split into smaller groups, senior players will be assisting during the sessions.
Does SMU Softball go for overseas games?
The team has gone to Malaysia before for overseas friendly games. The available tournaments around the region and our school calendar do not permit us to compete in them. We are always communicating with external organizers for any available overseas tournaments.
Do I need my own equipment?
The basic equipment to play the sport is provided by the club. These equipment includes gloves, bats, helmets, bases, balls, bases and competition jerseys.
Can new players participate in competitions?
Competitions are not limited to certain players. All existing and new players are encouraged to participate in competitions. However, due to the limitation in the maximum players allowed in a game, the captain and coach will decide the player line-up based on attendance and ability. However, worry not as SMU Softball participates in many competitions every year so there are plenty of chances.
Continue your journey here...