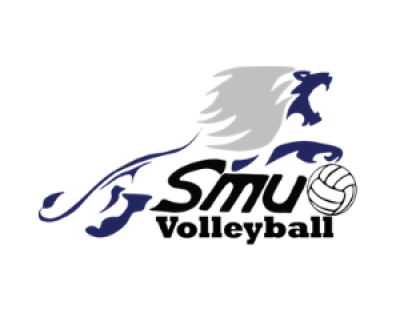 SMU Volleyball

ABOUT US
Established in 2000, SMU Volleyball Club consists of the beach, recreational and competitive wing.
You can expect to have many unforgettable fun moments while learning more about Volleyball from experienced players. Meet like-minded individuals who work towards the same goal and dream which aligns with SMU Volleyball's Motto: One Team, One Dream, One SMU Volleyball. 
SMU Volleyball works towards establishing an encouraging and nurturing environment for all wings to learn Volleyball, supporting one another to be better at Volleyball and becoming better sportsmen and sportswomen while fostering lifelong friendships. Competitive members regularly represent Singapore Management University as SMU Volleyball to participate in University Games such as Singapore University Games and Institute-Varsity-Polytechnic Games. We welcome students with no prior experiences to join our recreational wing or give beach Volleyball a go!
MISSION
To provide quality opportunities for the growth, development, and enjoyment of Volleyball in SMU.
VISION
To continually promote both Volleyball and a lifelong love of the game in a caring, respectful and supportive environment. We believe Volleyball is more than just a game; with SMU it is a life experience.
VALUES
Integrity, Accountability, Member-centred, Respect and Excellence.
KEY EVENTS
Take Flight and Spike
A signature event organised by SMUVB for SMU students and the public to try playing the sport competitively. This event creates a platform for everyone to learn about Volleyball and meet other like-minded and passionate Volleyball players as well.

Friendly matches with other teams
Enjoy opportunities to play friendly matches with other Volleyball teams, including other schools and our alumni. These friendly matches not only give players the chance to improve their skills, but also allow them to interact with other individuals who are also passionate about the sport.

Cross-Clubs Trainings with other CCA Club
Tryout and learn more about other sports while sharing more about Volleyball with other players from other CCAs. This event also creates an opportunity for players to network and forge new friendships.
OUR TRAINING
COMPETITIVE
Day
Saturdays
Sundays
Time
6:30 pm to 10:00 pm
Venue
SMU Multi-Purpose Sports Hall
RECREATIONAL
| | |
| --- | --- |
| Day | Bi-weekly weekends |
| Time | 6:30 pm to 10:00 pm |
| Venue | SMU Multi-Purpose Sports Hall |
BEACH
| | |
| --- | --- |
| Day | Typically Saturday and Sundays (Subjective to outside courts availability) |
| Time | 6pm - 8pm |
| Venue | OCBC Beach Volleyball Courts @ Stadium |
OUR ACCOMPLISHMENTS
2022 Singapore University Games SUniG
Men's Team: 3rd runner up 
Women's Team: 4th runner up

2021 VAS Game On Again (4V4)
Women's Team: 2nd Runner up

2018 Singapore University Games SUniG 
Women's Team: Bronze Award
HOW TO JOIN THE CLUB?
COMPETITIVE WING
Students will need to join our trials! We will be looking at your performance in trials conducted for those interested in joining.
RECREATIONAL AND BEACH WING
There will be a clinics session for students to try and we welcome everyone who is interested in taking up the sport!
"I hope to learn and participate in a new sport whole-heartedly, taking in new skills and meeting new people to enrich my student life in SMU."
- Chang Shayanne, School of Business, Year 1
"SMU Volleyball has provided me with an avenue to hone my leadership skills, forge meaningful friendships and gave me unforgettable moments with my teammates. SMU Volleyball taught me to never give up in the face of adversity and to dare to believe. Take a leap of faith and join us!"
- Ng Si Ying, Vice-President (2021), School of Computing and Information System, Year 3
Can I join the club without any prior experience?
Yes. SMU Volleyball has recreational clinical sessions that are designed for players with zero experience in Volleyball where we impart the basic skills for Volleyball by doing some simple drills.
Who do I approach if I am interested in joining SMU Volleyball?
Feel free to reach out to our friendly captains on Telegram:
Women Team Captain - Zhu Khou [@koukounut7]
Men Team Captain - Joel  [@Insaneminds] 
Beach Team Captains - Clement [@clementwjl] / Zi Bin [@zbleee]
Recreational Team Captains - Linus [@llllinus] / Isaac [@imnotisaac]
Follow our Instagram page @smu_vb to stay in the loop when we have our recruitment drives! Fastest fingers first as slots are high in demand!
Is Volleyball very hard to learn?
Volleyball is slightly different as lots of training is required to get the basic stances, postures and techniques for the basic skills. However, there are transferable skills from many different sports, so don't be afraid to try it out! Even without a sporting background, as long as you are willing to put in the effort, you will get the hang of it really quickly! Don't worry about being embarrassed as our members are very friendly and willing to help!
For any other questions, please feel free to drop us a DM on instagram @smu_vb
Continue your journey here...