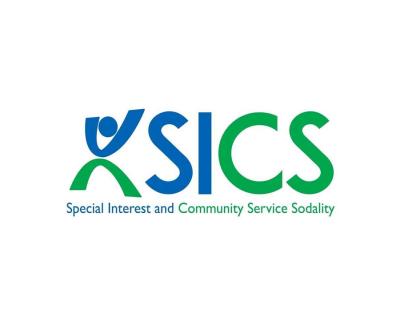 Special Interest and Community Service Sodality

ABOUT US
​Special Interest and Community Service Sodality (SICS) is the Constituent Student Body (CBd) that represents the diverse interest groups and long-term community service groups in SMU. We have 22 clubs in total to enrich your student life.
SICS has 5 clusters: 
1. Lifestyle Cluster provides members indulgence in lifestyle options ranging from unique interests of Bartending and Wine Appreciation to healthy living with Fitnessworks. 
2. Professional Development Cluster provides opportunities to enhance soft skills from Debating to Entrepreneurship.
3. Social Gaming Cluster aims to improve skills of any gaming enthusiast, from Mobile Legends in eSports, Board Games in Strategica to Mahjong in I-sports.  
4. Community Service Cluster hopes to ignite members' passion to serve the community from mentoring youths to connecting with seniors. 
5. Social Causes Cluster supports members in championing causes from animal welfare to environmental conservation.
KEY EVENTS
SICS Day
Held in February each year, SICS Day aims to showcase and spread awareness of the clubs under SICS to SMU students through various fun activities and rewards. SICS Day hopes to encourage the student body, especially freshmen, to sign up and participate in the clubs
SICS Freshmen Summer Programme
As part of the SMU Freshmen Experience, the SICS Freshmen Summer Programme seeks to welcome all freshmen by immersing them in a wide array of activities that are organised by our 23 SICS clubs. Throughout our programme in July, our freshmen will meet like-minded friends and gain a deeper understanding of our clubs. This is a programme that is certainly not to be missed!
Purple Outreach
A signature event in July under SICS where we partner with Mountbatten Vocational School (MVS) to help youths with special needs realise their value and importance in our society through a series of weekly outreach events, in hopes of creating a more inclusive society.
SMOO Challenge
In celebration of our 20th anniversary in 2020, SMU launched SMOO Challenge in September, a virtual run that united the entire community, boosted mental and physical wellness and fundraised for underprivileged students who required financial support, especially due to COVID-19.
SICS Welfare Drive
SICS aims to encourage our members for their upcoming finals and energise them with our welfare goodies in our welfare drives! Beyond encouragement, we also wish to acknowledge the efforts and participation of all our SICS members in our clubs throughout the semester.
ARE THERE ANY REQUIREMENTS TO JOIN THE SICS MANAGEMENT COMMITTEE? 
One must be an SICS member to join the SICS MC
"Through the SICS Management Associate Program, I had hands-on experience in planning for SICS welfare. I made valuable friendships within my finance department and we bonded despite COVID. In Year 1, I joined SMU People for Animal Welfare's CSP to care for the stray dogs' community in SG."
- Jeslynn, President, Lee Kong Chian School of Business, Year 3
"SICS has been a huge part of my SMU student life. I attended SICS camp as a freshman. I later volunteered with SMU Rotaract Club and joined the SICS MC. I have met so many good friends the past 2 years and I wouldn't ask for anything else!"
- Sandra, Honorary Finance Secretary, School of Accountancy, Year 3
What is SICS? What do you do?
SICS is one of the 4 CCA Constituent Bodies in SMU. We provide the platform for our 22 Special Interests and Community Service Clubs to develop so that SMU students who have interests outside of the Sports and Arts arena can likewise develop their interests and heart to serve.
How can SICS enrich my Student Life?
Special Interest (SI) - These clubs will provide you with a platform to find like-minded individuals to explore your interests and develop your niche.
Community Service (CS) - Our 9 CS Clubs will provide you with different platforms and opportunities to give back to the community, engaging different types of stakeholders and Community Partners alike.
Are SICS clubs activities/training demanding?
Our Special Interest Clubs conduct both competitive training to cater to those who wish to hone their skills, as well as recreational engagement sessions to develop your interests and make friends. It depends on the specific club but you can expect most of them to be mainly recreational. For our Community Service Clubs, it depends on the sessions.
Do I have to pay to join SICS?
Depending on the club you join, some of our clubs do require the payment of membership fees for activities/events/training. By being an active member of any of our 22 clubs, you will be an SICS member and be entitled to our welfare drive and initiatives.
How can I join SICS?
Everyone is welcome to join any of our clubs and be part of the SICS family! Alternatively, freshmen can try their hand at the SICS Management Associate Program to learn under seniors and experience running school-wide events.
Passionate about playing a part in developing students' interests? Serve the student community by running for elections and becoming part of our main committee.
Stay tuned to our social media pages or look out for our emails when these opportunities arise!
Continue your journey here...