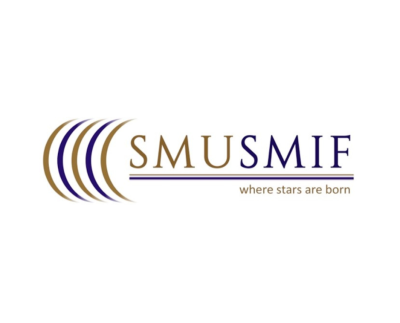 SMU Student-Managed Investment Fund (SMIF)

ABOUT US
The Singapore Management University Student Managed Investment Fund (SMU-SMIF) is SMU's premier long/short public equity fund covering various sectors such as Consumers, Technology and Resources.
As a club built on a mentorship model, we are close-knit and connected, with alumni frequently reaching out and giving back to the club by sharing their knowledge and industry experience to current members of the club.
What we offer:
Industry-Related Skills

Individually / in pairs, Junior Analysts are expected to pitch 5 stocks over the span of a year. These pitches will be meticulously critiqued, ensuring that members are equipped with the relevant skills needed to thrive in the Finance Industry

Internship Opportunities

Given our strong mentorship culture, analysts stand to benefit from exceptional internship opportunities that are passed down via our alumni pipeline

Close-Knit Community

Batch sizes are intentionally kept small (~20 pax) to foster close ties amongst current members and alumni. Occasionally, we also host alumni sharings & get-together events for batches to interact with one another
KEY EVENTS
Industry Networking & Sharings

We organise information and networking sessions where seniors and alumni share their working and internship experiences with our current members. With a wide range of experiences, these sessions provide an opportunity to gain career insights from people across the financial industry. Some of our sessions are also corporate info sessions, including a recent one organized with Avanda Investment Management, one of the more experienced investment managers in Singapore.

CNY Gathering

Early this year, we held our first CNY Gathering since Covid, inviting seniors and alumni back for different batches to get to know each other better over food and drinks!

SMIF Showcase

Open to all students, SMIF Showcase offers prospective applicants a chance to find out more first-hand about SMIF and the financial industry by watching an industry-standard stock pitch, as well as networking opportunities with club members. Do keep a lookout for the announcements regarding this!

New batch cohesion

An annual event where we welcome the newly accepted junior analysts, helping them to get to know the senior analysts and exco over fun-filled activities!
OUR TRAINING
All our analysts undergo an immersive two-year program, starting as a junior analyst in the first year where they are paired with senior analysts to guide them through in-depth financial modeling and slide-making. Junior analysts showcase their learning by presenting stock pitches to the rest of the club during Fund meetings, giving them the opportunity to hone their presentation skills in a nurturing environment.
Once junior analysts reach year two, they graduate and become senior analysts, who now are given the responsibility of guiding the new batch of junior analysts through their first year! This model aims to closely replicate the mentorship model that many financial institutions follow, including in fields like Investment Banking, Private Equity and Sales & Trading, among others.
However, our sessions do not purely focus on teaching technical skills, as we emphasise understanding and gaining market sense over blindly following. We encourage our juniors to spend time on their own to read up on investment ideas, stocks and financial markets in general to get a better sensing of how to apply what they learn in SMIF.
OUR ACCOMPLISHMENTS
Recent case competitions:
Point72 x Nanyang Capital Stock Pitch Challenge 2023: Champions (Year 3 team) & 3rd Place (Year 2 team)
APECS Private Equity Case Competition 2022: Champions (Year 2 team) & 3rd Place (Year 1 team)
McGill "The Big Short" Stock Pitch Competition 2021: Global Champions (Year 4 team) & 4th Runner Up (Year 1 team)
SMU Emerging Markets Stock Pitch Case Competition 2021: Global Champions (Year 1 team)

Temasek-NUS Stock Pitch Competition 2021 – Champions (Year 2 team)
HOW TO JOIN THE CLUB? 
Our application process has 3 rounds and aims to replicate the application process for banking internships as closely as possible. We will be sending out regular updates on our telegram recruitment channel so please join the channel!
1st round: Submit application form & fit interview
2nd round: Stock pitch presentation
3rd round: Coffee chat with SMIF exco
We understand that many clubs have their applications open during this period, which is why we aim to start our application cycle early and release results about a week from the 1st round interview.
What sets SMIF apart from the other finance clubs in SMU?
The key difference that SMIF can offer is its close-knit community of like-minded peers and supportive seniors which can make a huge difference, especially for those exploring finance for the first time.
Furthermore, while other clubs focus on the breadth of knowledge about different areas of finance, SMIF focuses on the depth of understanding, as we believe a strong foundation is key. Our alumni have explored careers in diverse areas of banking & finance as well as consulting, technology and other professional roles so the skills learnt in SMIF are definitely transferrable!
How manageable is the workload in SMIF?
In terms of physical commitments, we have fund meetings just once a week and our sessions break for exams as well as during the summer and winter holidays as we believe that your journey in SMIF should not come at the expense of your studies and other important commitments.
Outside of fund meetings, junior analysts are expected to work on their stock pitches. While we do not have a minimum number of hours required for these pitches, the amount you learn depends on how much effort you put in so we encourage our analysts to put in their very best effort.
For many of our members, these hours devoted may not seem like doing "work" as it is something they enjoy and find fruitful, because they get to develop skills that they would otherwise have to learn on their own if they wish to pursue a career in banking!
What can you expect from joining SMIF?
As mentioned above, one of the key selling points of SMIF is meeting seniors who have actual internship or work experience (for full-time alumni) who are willing to help as they wish to give back to the club. It's a rare opportunity to get dedicated, constructive feedback regarding your stock pitches.
Besides this, you also would 1) Enhance the way you think when analysing a business, 2) Learn to present to a group and take questions as well as defend your stance and 3) Gain productivity skills in Powerpoint and Excel. All of these are useful skills in any industry, not just in finance.
Continue your journey here...