Certain photos and images featured in the following video were taken pre-COVID19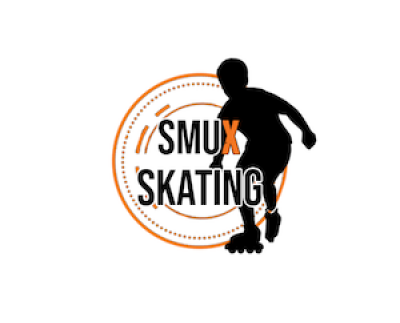 Certain photos and images featured in the following video were taken pre-COVID19
SMUX Skating Team
ABOUT US
SMUX Skating is an inline skating team in SMU that is open to all students. Whether you're a pro or have never picked up a pair of skates before, we welcome everyone to the SMUX Skating family! 
Our weekly Friday sessions have a training segment where we teach beginners how to skate from scratch and give intermediates a space to have some fun and learn new tricks. After training, we bring skaters who are urban-proficient to skate in the city for dinner before skating back to school. Our urban locations vary from week to week, bringing you to signature food spots in Singapore nearby school!
KEY EVENTS
1. Skatathon
Singapore's ONLY Skating Marathon stretching 42km long!
2. Mid-Term Events
Our Mid-Term Events typically cover different ways to experience skating and vary from semester to semester! Stay tuned for updates every semester for new events!
3. Halloween Skate
A yearly tradition on the Friday closest to Halloween where our skaters dress up in costumes to go on a short urban around Orchard area. Watch out for the best dressed skater!
4. The Skate Experience
A series of 10 training sessions catered for beginners to train in the summer, plus showcases from professional skaters!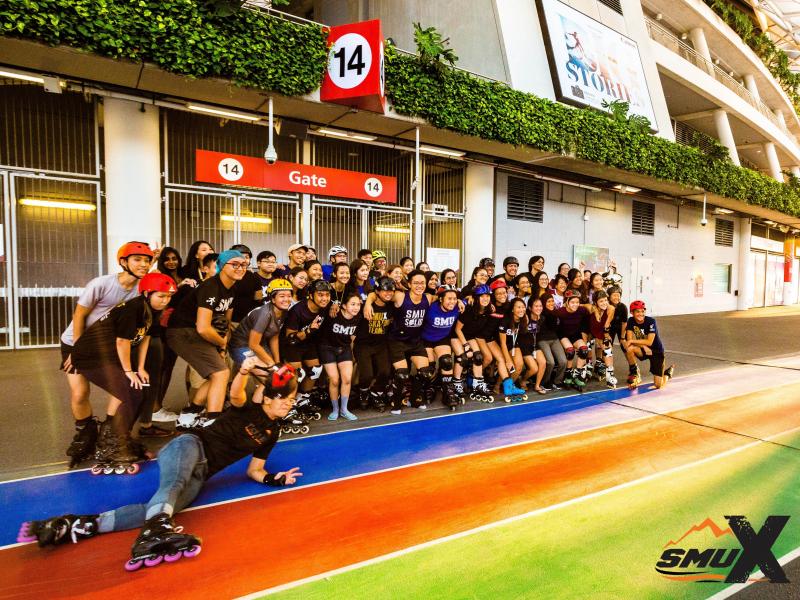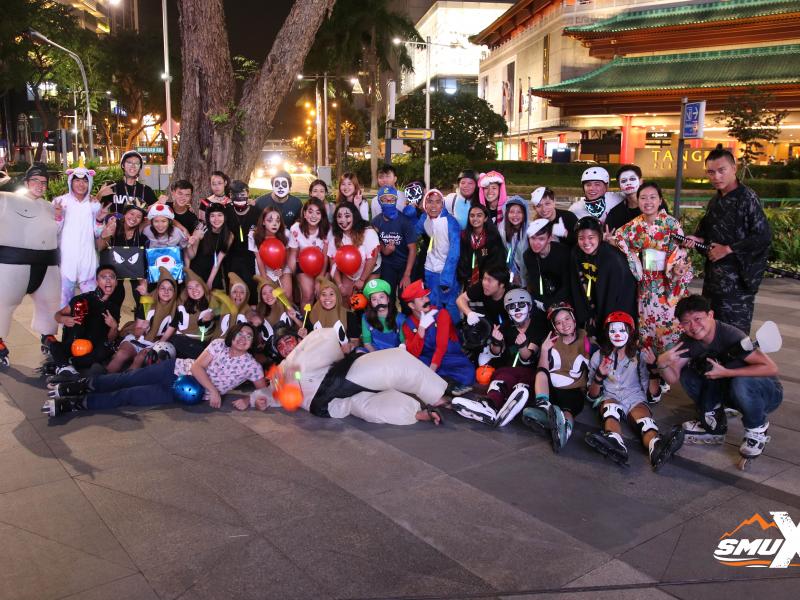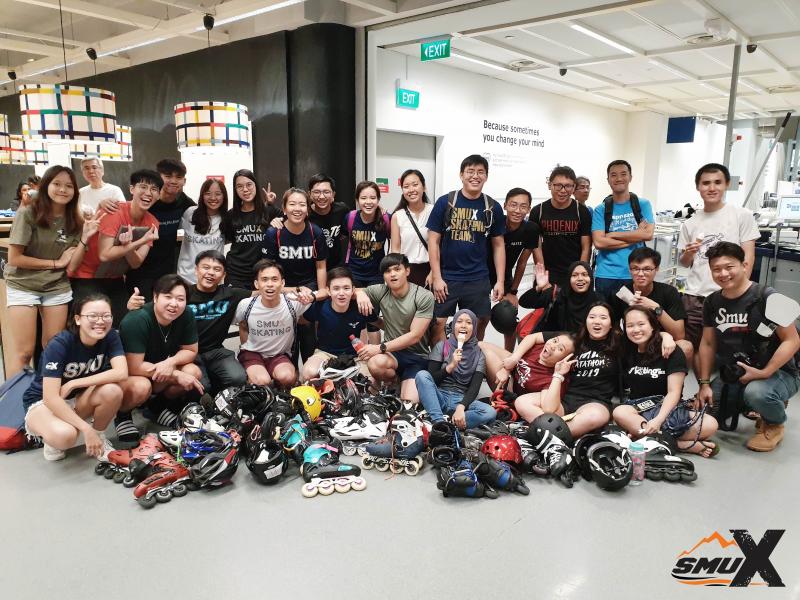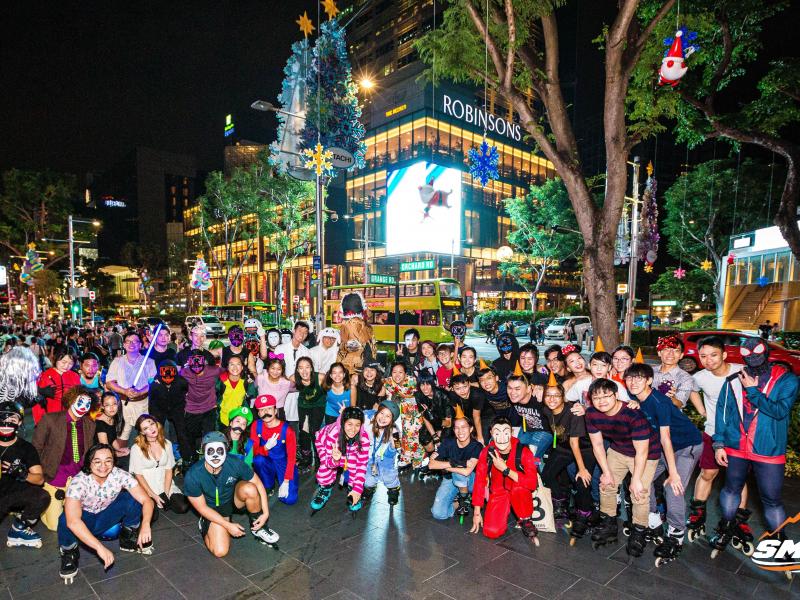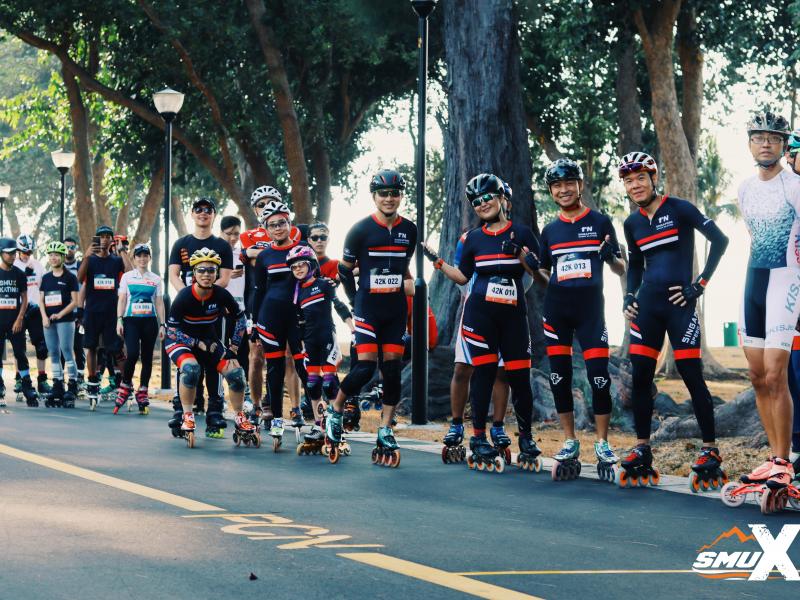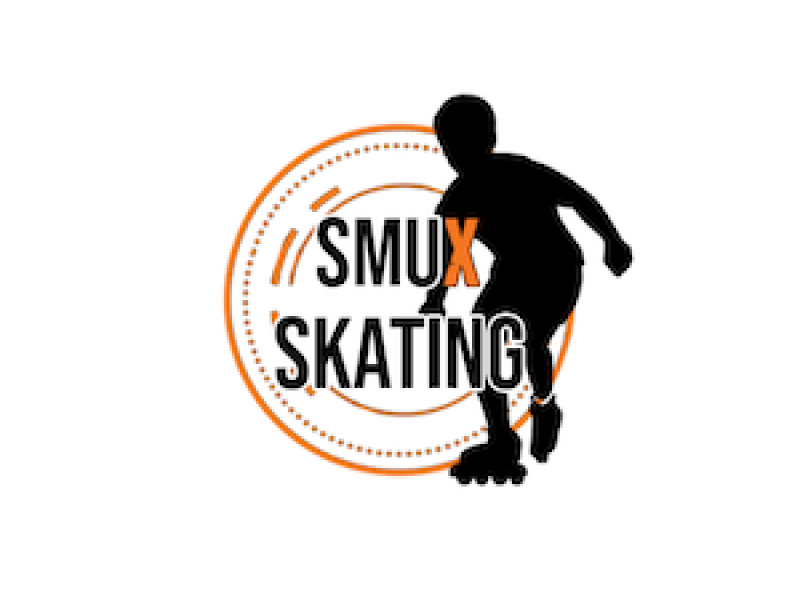 OUR TRAINING
Day
Fridays
Time
4:30 pm to 6:30 pm
6:30 pm to 10:30 pm
Venue
SMU T-Junction
SMU T-Junction
DO I NEED TO AUDITION TO GET INTO THE CLUB? 
No, we welcome skaters of all proficiency levels. Just bring yourself and have fun!
"I want to sign up for SMUX Skating as previously when I was in polytechnic I had myself involved in skating as a sports module and it intrigued me to want to continue learning about the many cool tricks we can do with our skates."
- Germaine Tan, School of Computing & Information Systems Year 1
"I recently went skating after having not skated for a very very long time, and I was surprised by how much I enjoyed it and that I was still able to skate quite comfortably. Hence, I would really like to be able to skate regularly from now on, and meet a community of individuals who enjoy skating as well :) I'd also like to learn new skills and improve at skating :p"
- Jamie Ma, School of Accountancy Year 1
"There are just some choices you make in uni life that you just never regret and joining SMUX Skating was one of them. Every Friday has been filled with so much fun with just the best people and food."
Looi James
SIS: Year 3
"One of the best decisions I made was to join SMUX Skating. After a tiring week of classes and projects, Fridays are just spent with good company and good food and honestly, that's what I look forward to every week!"
Tan Yi Rui Petras
SIS: Year 2
Previous
Next
Do I have to own a pair of skates to attend?
Nope, you don't have to! We have skates of most sizes available for rent for each session. Do note that skates are rented on a first come first served basis according to your indication as to whether you will be attending that week's session.
Inline skating sounds very dangerous! Is it very easy to get hurt?
Don't worry! The very first skill we will teach is on how to fall properly and safely. We will provide helmets which are a MUST to wear when you're on skates. We also provide wrist, elbow and knee guards for anyone who requires them. Do note that for all beginners, guards are a must to ensure your own safety.
I can't skate but I want to go for urban sessions to dinner. Can I?
We have a strict proficiency requirement for urban sessions as it can be dangerous if you are unaware of what to take note of. We will have progressive training to help you learn the required skills. If you want to join your friends for dinner, fret not! We will have a dinner party that takes public transport to the dinner place to join the rest of them so no one has to be left out!
Where can I sign up for weekly sessions?
Aside from our emails, we have a telegram group where we mingle and post updates for all of our activities. DM us on Instagram to find out more about it and feel free to ask us any questions!
Continue your investigation here...