Certain photos and images featured in the following video were taken pre-COVID19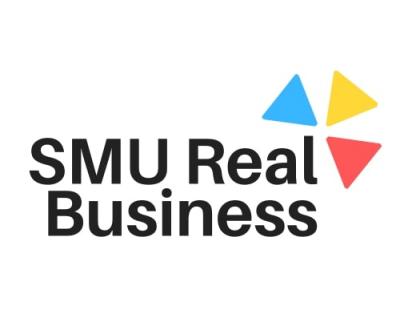 Certain photos and images featured in the following video were taken pre-COVID19
SMU Real Business
ABOUT US
SMU Real Business is SMU's most accessible and connected entrepreneurship club that aims to support budding entrepreneurs by connecting them with matured entrepreneurs and equipping them with essential skills required in the start-up scene. 
We do this by organising workshops, pitching competitions, sharing, and networking sessions. 
We also participate in business pitching competitions including our signature event, Asian Students' Venture Forum, where we send SMU students to represent Singapore and SMU anually in an international pitching competition hosted by South Korea.
KEY EVENTS
ASVF (Asian Student Ventures Forum)
We send 12 students every year in April to represent Singapore and SMU in a pitching competition.
Bootcamp
A great introduction to Real Business and its events, where you get to mingle with other aspiring entrepreneurs through games, sharing sessions and mini-competitions!

Real Journeys
Sharing of experiences, learnings and stories by startup founders from various industries regarding their entrepreneurship journey along with follow-up networking sessions!

Real Workshops
These workshops are fully sponsored by Real Business and aim to impart essential, technical skills which would be useful for any budding entrepreneur such as digital marketing, basic web development and pitching!

Pitch-It!
Real Business' signature business idea pitching competition where students are invited to pitch their innovative and practical ideas to industry leaders and successful entrepreneurs. 

Synergy Night
A professional networking event with speakers from various leading startups participating in a panel discussion as well as directly interacting with participants.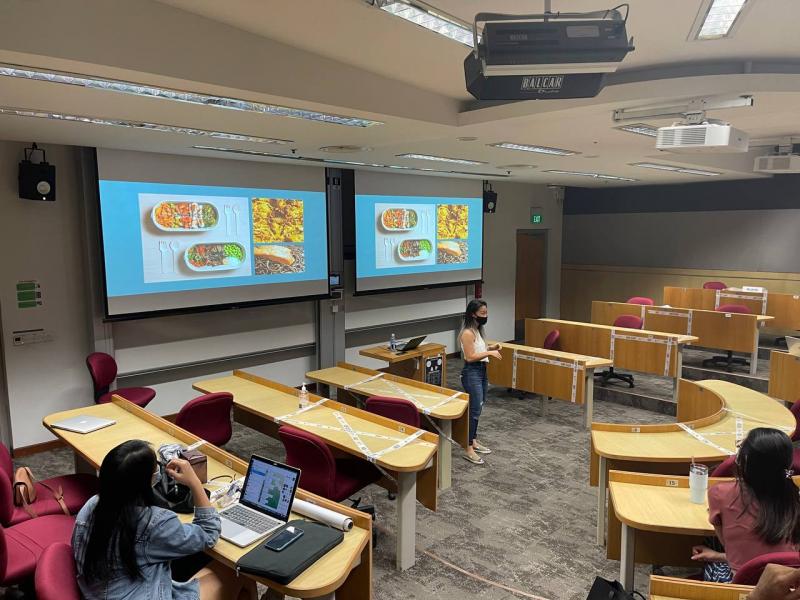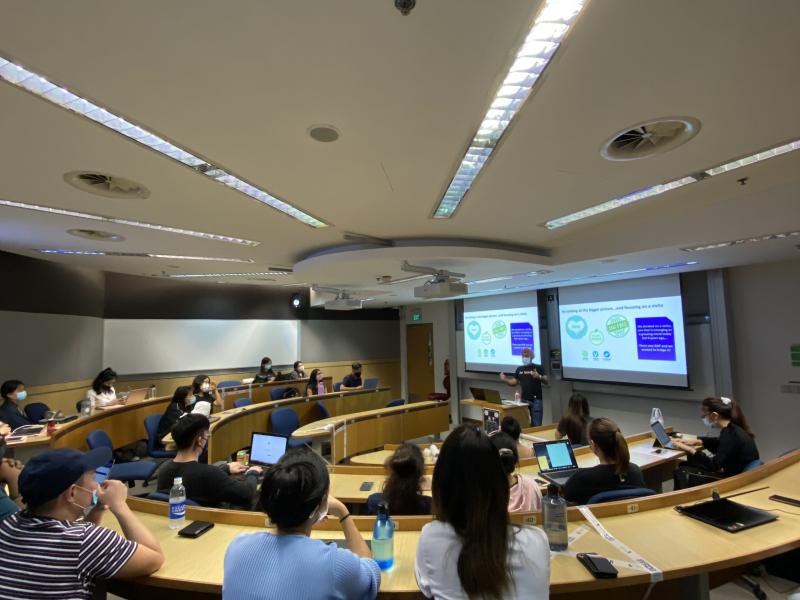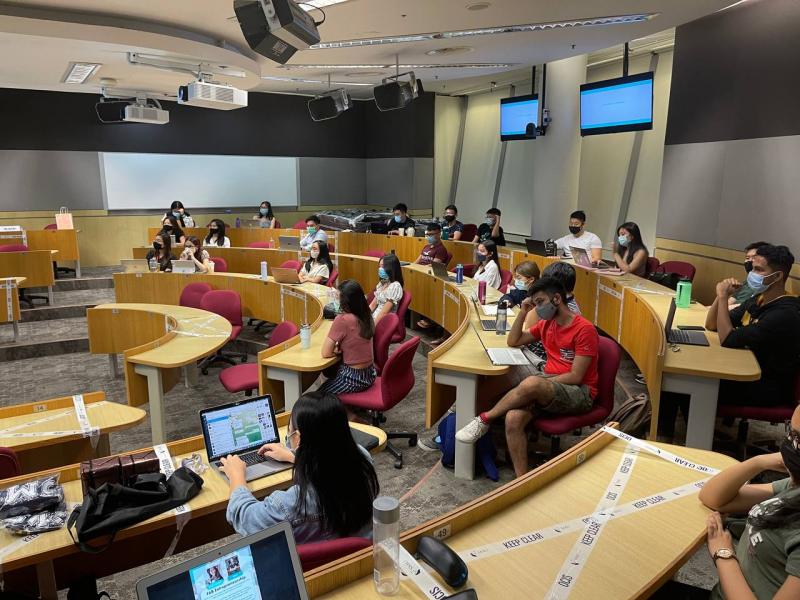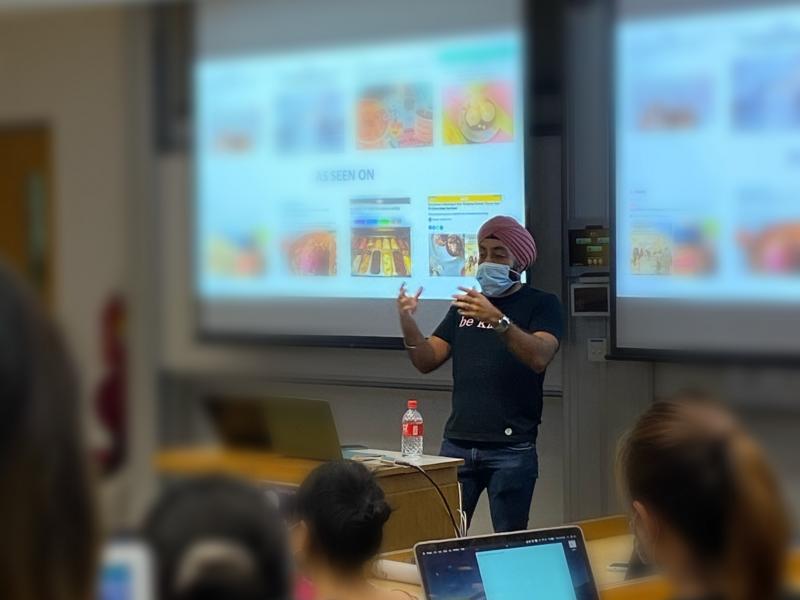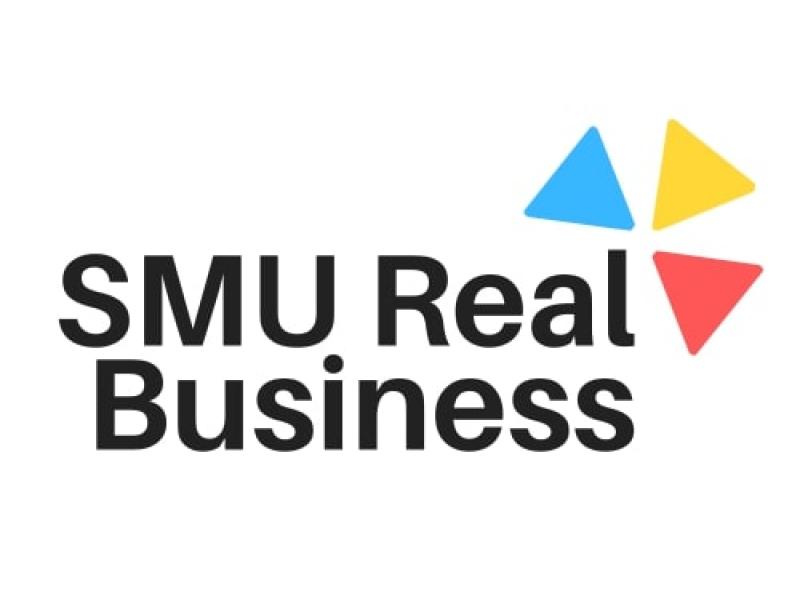 OUR TRAINING
| | |
| --- | --- |
| Day | Thursdays |
| Time | 7:00 pm to 9:00 pm |
| Venue | SMU Campus |
DO I NEED TO AUDITION TO GET INTO THE CLUB? 
Nope! Our club welcomes everyone and there is no requirement for attending our sessions. A minimum attendance of 3 sessions would qualify you as an official Real Business member.
"There might be many startups today but half of these startups would be dead in a year. So the key thing would be to focus on building your own business so that you can be the one left standing. There is no other place to guide and aid you in building this business other than SMU Real Business."
- Praveen Indru Khemaney, School of Business, Year 3
"As someone with no drive and passion in entrepreneurship, SMU Real Business has brought about a great drive and passion in me for entrepreneurship guiding me with the basics of entrepreneurship as well as networking opportunities and many more."
- Ng Li Mei, Year 3 Business Student 
"SMU Real Business has given me the opportunity to network with many inspiring entrepreneurs in the start up scene in Singapore. It has also enabled me to get connected with like-minded individuals who are keen on starting a business venture one day. I also had the privilege to represent SMU and Singapore in ASVF competition in 2019, where we won the Bronze prize."
Ian Jeevan
LKCSB: Year 3
"SMU Real Business was an eye-opening experience for me, had the opportunity to interact with various entrepreneurs from early startups to successful ones. I have learnt many skills from branding myself and my potential business idea to using SEO to optimize searches, and building of a simple site for my business. It also gave me the exposure to the local startup community and its resources and overseas in a pitching competition in South Korea."
Jie Sheng
SOE: Year 3
Previous
Next
Is there any commitment level to join this CCA?
Yes! There is a minimum requirement to attend 3 sessions a semester to be considered an official RB member. Furthermore, given the limited capacity with the COVID restrictions for our events and competitions locally and internationally, official RB members are given priority
When are our events usually held?
Almost all our events are held on Thursday evenings from 7pm onwards. Do keep your Thursday evenings free and avoid bidding for classes on Thursday evenings to be able to attend our Real Business Sessions.
Continue your investigation here...