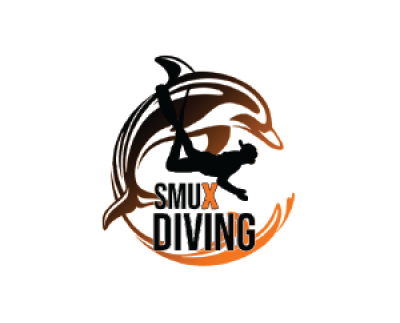 SMUX Diving Team

ABOUT US
Live, breathe, beneath with SMUX Diving Team. As the only scuba diving team in SMU, we provide a platform for students to interact, share knowledge, and pursue their passion for the ocean and its marine inhabitants. Our aim is to introduce diving to the uninitiated, sharing the beauty of the underwater and to spread conservation initiatives to the masses through dive events and marine conservation projects.
KEY EVENTS
Open Season Dive
Open Season Dive is a summer event where non-divers can look forward to obtaining their PADI Open Water certification. After certification, you may go on your own leisure dives (up to 18m) in Singapore or overseas. Interested in furthering your diving education? Go a step further and take the PADI Advanced Open Water Certification!

Back To School Dive (BTS)
Not a licensed diver yet? Back to School Dive, our largest annual signature event, is the right trip for you! Non-divers can look forward to obtaining their PADI Open Water certification, while divers can further upgrade their certifications.

Mid-Season Dive
Mid-Season Dive is an opportunity for divers to go on overseas diving trips after the summer break. Over the years, we have dived in many exciting countries like Thailand, Philippines and Indonesia. Upskill yourself there by taking up the Open Water Course, Advanced Open Water Course, or just embark on leisure dives!

Intertidal Walk
Intertidal Walk is an event that takes participants to Intertidal Zones where a rich and thriving biodiversity can be found! Divers and non-divers alike can get to experience the beautiful scenery and get up close and personal with marine life!
OUR TRAINING
We aim to have 4 major dives throughout the year! They usually take place in the Summer and Winter breaks or at the beginning of the semester! We also have other events such as our Intertidal Walk and Sea Glass Workshop that occur based on vendor availability and tide levels. Do follow our Telegram group and Instagram account to get the latest updates on upcoming events!
HOW TO JOIN THE CLUB? 
Students do not need to audition/ interview to join the club (club name). SMUX Diving is a club that offers the opportunity for anyone to experience diving without the need for any prior skillset. You will be equipped with the necessary skills and knowledge when you take your first diving certification course with us!
"I absolutely love scuba diving! It's a fun and almost meditative experience for me. I would love to meet like minded people who also love exploring the natural world."

— Adam Bin Firdaus Tan, School of Computing & Information Systems Year 1
"To increase my diving experience together with a group of like minded individuals and form new friendships!!"

— Ryan Ho , School of Social Sciences Year 1
"Coming into SMU, it is heartening to find a group of equally passionate people who shares my interest in diving. Through SMUX Diving, I have gained diving friends and also learned more about sustainable behaviours in and out of the ocean which helped me to appreciate diving even more!"
Adam Joshua Lee
SOA: Year 3
" It's an opportunity for me to try diving and also observe and better appreciate the marine wildlife."
Luqman Nulhakeem B Azman
LKCSB: Year 1
" Because I want to overcome my fear of the sea."
Nathaniel Lim Yin
LKCSB: Year 2
" I've always loved being in the water and I would love to be able to have the opportunity to explore the ocean."
Angela Tang
LKCSB: Year 1
" I have always been interested in diving and wanted to meet like minded individuals who are also interested in diving. Diving is a niche community and this dive team is the perfect way for me to make dive friends for life."
Aadhithya Selvakumar
SOE: Year 1
" I am an outdoor guy that loves adventures and SMUX XSEED and Diving offers the activities that I am greatly interested in. I believe that these teams will provide a great environment and cohesion space for me to enjoy and bond with more like-minded adventurous individuals."
Justin Cheu
SIS: Year 1
Previous
Next
Must I be a strong swimmer to learn diving?
Swimming 200m and treading water for 10min is a prerequisite for diving. However, you do not have to be a very strong swimmer in order to dive. The buoyancy control device (BCD) - an equipment that you wear which your tank and other diving equipment are attached to that helps you control your buoyancy while diving - also acts as a floatation device to help you stay afloat before and after dives. All extreme sports also have a certain risk level to it. Before going to dive, you will have to undergo theory and practical lessons to equip you with the necessary safety precautions.
Is diving an expensive sport?
Learning to dive invariably results in many costs. However, the costs of diving vary according to the dive centre and country of your desired diving destination. Usually, a new diver would have to pay for an entry-level diving certification course inclusive of all equipment rental. Subsequently, when doing leisure/fun dives, you would have to pay for the dive (including dive guide, boat) and equipment rental (wetsuit, mask/snorkel, BCD, regulator, tank, fins).
Our official diving trips are usually at subsidised rates!
You may also apply to use your PSEA funds to subsidise official school-approved SMUX Diving trips! *Some divers may choose to buy their own equipment and may have to pay additional costs to get their equipment professionally serviced on a regular basis.
Can I still dive if I rely on my glasses heavily?
The first way, which requires the lowest commitment of the two, would be wearing daily contact lenses while diving, as there are chances that you might lose your lenses during mask clearing lessons underwater. The second way would be investing in a prescription mask! Similar to your glasses, diving mask's lenses can have degree lenses too! *If your degree is under 150, you might not even require any of the tips I've given above! When we are underwater, the magnifying property of water will be able to "correct" our perception, acting as mild degree glasses to us.
Do I need a diving licence to join SMUX Diving events?
Nope! We offer dive certification courses. Many of our divers actually took their very first dive certification with us so you don't have to worry about not having a dive certificate. We have other land-based events that do not require you to dive as well!
Continue your journey here...