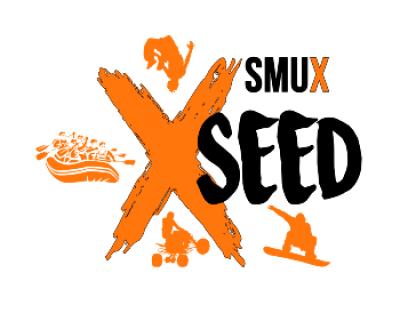 SMUX Xseed Team

ABOUT US
XSEED is an outdoor adventure sports club providing students with a platform to venture into thrilling board-sports such as Cable Skiing, Longboarding, and Stand-Up Paddleboarding. Over the years, we have built a community of outgoing and adventurous individuals who eagerly take part in our regular activities. In addition to our line-up of local regular activities, XSEED also organises overseas expeditions for SMU students to cultivate adventurousness and global exposure. Students will have opportunities to organise and try out new adventure sports which are unavailable in Singapore such as Alpine Sports, ATV Cross Country Riding & White Water Rafting.
You can expect to grow holistically within a community of like minded-individuals and hone your sporting skills with our activities! Join us as we Xplore frontiers and share Xciting adventures together!
KEY EVENTS
Summer & Winter Expeditions
Our Summer and Winter Expeditions offer local and overseas adventures, ranging from white-water rafting in jungles to thrilling ski trips down snowy mountains, promising unforgettable experiences.

Ski Bike 
The Annual Ski Bike event, a collaboration between SMUX Biking and SMUX XSeed, combines a picturesque bike ride with a cable skiing session at Singapore Wave Park, creating a unique fusion of adventure and natural beauty.
OUR TRAINING
CABLE SKIING
| | |
| --- | --- |
| Day | Fridays |
| Time  | 5:30 pm to 8:30 pm* |
| Venue | Singapore Wake Park |
LONGBOARDING
| | |
| --- | --- |
| Day | Fridays |
| Time | 3:00 pm to 7:00 pm* |
| Venue | Singapore Sports Hub |
*Training timings subjected to change
HOW TO JOIN THE CLUB? 
Students do not need to audition/ interview to join the club. SMUX XSEED's community is welcome to participants from all backgrounds and interests, we do not require any of our members to undergo an audition as we believe outdoor sports are meant for everyone and anyone.
As a thrill seeker, I have always liked the exhilaration adventure and extreme sports entails that's why I decided to join Xseed. I am also looking forward to overseas expeditions in future when circumstances allow! — Teo Wei Lun, Year 1 SCIS
SMUX XSEED features a variety of adventure sports which makes it even more exciting that I do not have limit myself to one particular sport and try new things.
— Pang Lee-Ann, Year 1 LKCSB
" I'm fascinated by the idea that the team is not limited to one area of fun but they get to explore and try out many different activities!"
Samantha Goh
LKCSB: Year 1
" I would like to try new things, and meet more people who have the same interest as I do!!"
Yvonne Lim
SIS: Year 1
"I think that it will be a very good opportunity to explore different places with a group of like-minded people."
Aretha Lee
LKCSB: Year 1
" I seek the adrenaline rush from doing different kinds of thrilling activities that XSeed offers, especially overseas."
Kashreen Kaur d/o Gurmit Singh
LKCSB: Year 1
"The activities are very appealing to me and it seems like a great way to meet new people and get new experiences."
Kareena Nair
LKCSB: Year 1
" I am an outdoor guy that loves adventures and SMUX XSEED and Diving offers the activities that I am greatly interested in. I believe that these teams will provide a great environment and cohesion space for me to enjoy and bond with more like-minded adventurous individuals."
Justin Cheu
LKCSB: Year 1
" I really wanna explore and treat these activities as a wind down session from studies and make new friends :)"
Charlotte Lim
LKCSB: Year 1
" I've always had an interest for both skating and extreme sports since I was young. After watching the videos shown on the Vivace website, I strongly believe that I will enjoy being part of SMUX!"
Natalie Ang
LKCSB: Year 1
Previous
Next
Are SMUX XSEED's activities risky or dangerous?
XSEED actively works with OSL and OSS to ensure a high standard of risk mitigation and good safety management. Hence, our exhilarating activities can be enjoyed safely without significant risks.
Is it difficult to pick up XSEED's activities becuase they are unfamiliar?
XSEED is an incubator for new outdoor adventure activities in SMU's vibrant student community. We actively work towards a conducive learning environment, where students of all proficiencies can participate regardless of prior experience. Hence, it is not difficult to pick up our activities despite the unfamiliarity.
How do I sign up for XSeed activities?
You sign up via google forms in EDMs sent to your school email account or in our Telegram group. Sign ups are by a first come first serve basis and they always fill up quickly, so join our Telegram group to receive immediate notifications when sign-ups begin!
Continue your journey here...