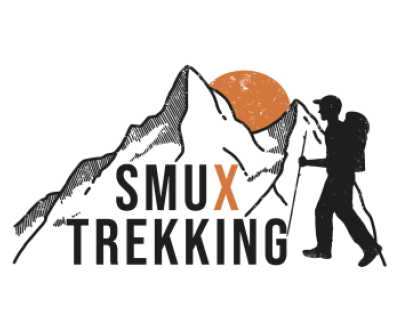 SMUX Trekking Team

ABOUT US
Got an Attitude for Altitude?
The SMUX Trekking Team started as a platform for members passionate or interested about trekking, to prepare and build camaraderie for treks together.
Join us on our #TrekRunWednesdays or Saturday hikes, to meet new people and get your weekly dose of exercise! We also organise exciting special events during the midterm, summer, and winter breaks that will bring you and your friends to interesting places around Singapore! This is also a great opportunity to experience outdoor adventures and pick up some fun outdoor skills!
Look out for our upcoming events, hikes, runs and overseas expedition!
KEY EVENTS
Trekking 101
A 2-part event that introduces participants to the basics of navigation and camping skills while enjoying the outdoors.

Midnight Hike
One of our more popular events, where we hike from midnight and end just in time to catch the breathtaking sunrise!

Overseas Expedition
Haven't travelled overseas in years? Come scratch that itch with an extra dose of nature this coming winter break! Join us on our Instagram and Telegram channel to get the latest details.
OUR TRAINING
| | | |
| --- | --- | --- |
|   | #TrekRunWednesday | Local Hikes |
| Day | Alternate Wednesdays | Alternate Saturdays |
| Time | Evening | Morning |
HOW TO JOIN THE CLUB? 
Students do not need to audition/ interview to join SMUX Trekking. We are a club that is open to anyone with a readiness to explore the outdoors!
"In the recent months, I've been clocking 10k steps daily around my hood. This actually grew my interest to hike and explore even further/venture out into new places I've never been to before! Also, I love love nature, and would love to make friends over such activities" :)
- Lim Zi Qi, School Of Accountancy Year 1
"I enjoy hiking as I get to unwind in nature, I hope to find like-minded peers who share the same interests."
- Apple Lim, School Of Business Year 2
"It's all about the first step! I never knew I could conquer a mountain, but I did it anyway! I joined SMUX Trekking by myself. Trekking is not just about sceneries, it's also about introspection and thinking about life! SMUX formed a large part of my social circle in SMU!"
Jackson Chong
Alumni
"I went to four different countries, camped overnight in Pulau Ubin thrice, found really peaceful & pretty places in SG to hike, and had my weekly dose of exercise, all with people whom I see around school! Loved every bit of it, truly some of my favourite times in SMU!"
Wong Yu Kee
SOSS: Year 4
                                " I like exploring and seeking out adventures with my legs."                                
Edgar Loh
LKCSB: Year 1
" I enjoy doing outdoor sports and I believe that through such activities, I will be able to forge strong friendships! The overseas trekking expeditions also seem super cool."
Faith Tay
SIS: Year 1
" I want to get to know more people who share the same interest as me. I like exploring new places, enjoying the view and feeling a sense of accomplishment."
Sherrie Lim
SOE: Year 2
" I love love love walking aimlessly around even places in Singapore - there is something very serene about long walks and hikes just admiring the nature/cityscape around! I also loved trekking in Thailand with my peers and would like to further this passion :)"
Grace Wang
SOL: Year 1
Previous
Next
Are there any requirements to join SMUX Trekking's activities?
No, we welcome all SMU students! Anyone looking to make new friends and keep fit can join us for weekly trek runs and hikes. Our runs and hikes will also have options for different intensities, so you can choose your desired pace based on what you feel is comfortable!
What should I bring for trek activities?
Come in comfortable sportswear and sport shoes. Bring along your water bottle, some cash for a meal after the activity, SMU matric card, mask, (inhaler for asthmatic participants).
How do I sign up for trek activities?
All sign ups will be through google forms. You can find them in EDMs sent to your school email account as well as our Telegram group. Sign ups are by a first come first serve basis and they always fill up quickly, so join our telegram group to receive immediate notifications when sign-ups begin!
Continue your journey here...