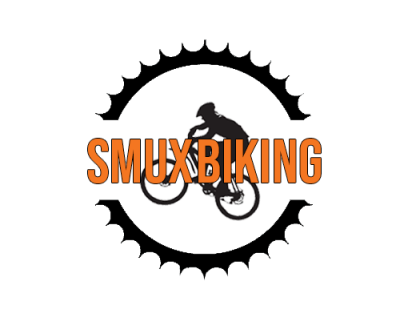 SMUX Biking Team

ABOUT US
We seek to cater to riders of all proficiency levels. 
By riding to various places in Singapore, we mingle over food, share new experiences with one another and make new friends! Students who join us are casual riders who want to explore our little island together. We are very welcoming, so fret not! ☺
You provide the legs, we provide the ride and great experiences.
KEY EVENTS
Annual Nite Bike 

Nitebike is catered to participants at an introductory level with a twist (cycling at night.) Participants will cycle around Singapore with frequent food stops to popular supper places!

Annual Ski Bike

This signature collaborative event between SMUX Biking and XSeed aims to bring joy and thrills to all SMUXies! With a biking segment that spans across scenic park connectors, followed by a cable ski session at Singapore Wave Park, participants are in for a unique and memorable experience!

Road Series rideouts
The road series rideouts cater towards the more experienced riders to explore different parts of Singapore! Join the team in the upcoming semester in exploring biking hotspots in Singapore ranging from Sentosa to Jurong Lake to the iconic East Coast Park!
OUR TRAINING
Every weekend or fortnightly so do look out for our emails or join our tele group!
OUR ACCOMPLISHMENTS
 5/5 Finishers for OCBC CYCLE 2023 Sportive 40km Ride with Provost and 12/12 Finishers for Straits Times 20km City Ride
11/11 Finishers for NTU Bike Rally 2019 118KM
4/4 Finishers for OCBC CYCLE 2019 42KM Group timing < 2 Hours
HOW TO JOIN THE CLUB?
Students do not need to audition/ interview to join the club SMUX Biking. We cater to riders of all proficiency levels, so long as you pass our Bike Proficiency Test (BPT) before the rideout, we will love to have you join us and mingle!
"i think cycling is very fun and also it allows me to explore parts of singapore i otherwise wouldn't go"

- Cheong Ee Rynn, School of Accountancy, Year 1
"I love biking and would like to find people to go on biking trip with."

- Sim Qing Li Celest, School of Computing and Information Systems Year 1
"My first road bike experience started out when I joined SMUX Biking. Through attending multiple rides, I became more proficient in riding and know how to stay safe on the roads. I have also gained new friends and greater exposure to the inner workings of SMUX Biking."
Koh Kai Sheng
LKCSB: Year 3
"I managed to explore different sides of Singapore and have become more proficient in riding. Also, I made new friends and gained exposure into the technical aspects of riding. For example, changing my inner tube, changing my tyre, pumping the required amount of air into my tyre etc."
Muhammed Alif
LKCSB: Year 4
"Looking to change my bike, so I was wondering what are the activities you guys have!"
Jonathan Lau
LKCSB: Year 1
Previous
Next
Do you guys ride on the road, and is it safe?
Yes, we do! We have experience leading and rearing rides when we ride and a safety briefing will be conducted before starting off. In terms of an emergency, our executive committee members are equipped with first-aid and basic bicycle technical know-hows to aid you.
Continue your journey here...