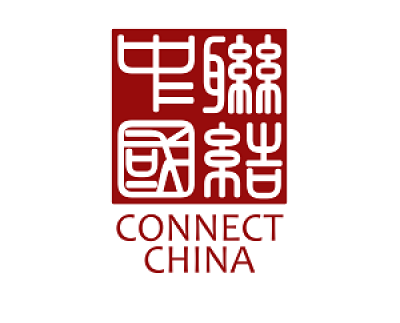 SMU Connect China 联结中国

ABOUT US
We are a cultural club in SMU under ICON that is open to all Chinese international students and SMU students who are interested in the Chinese Culture. Connect China is dedicated to hold meaningful cultural events to promote Chinese Culture and a place for students to interact and make friends regardless of nationality. We have helpful and friendly exco members, and you definitely can expect interesting cultural events from our club!
KEY EVENTS
Welcome Tea Party
This event is to help freshmen settle down and get ready for university life.
Mid-autumn Festival Party
This event is to promote Chinese culture, the Mid-Autumn Festival, to non-Chinese students and enhance it within the Chinese community. It also provides a place for students from different nationalities to bond.
Lantern Festival Party
This event is to promote Chinese Culture where both Chinese and non-Chinese students get a chance to experience Chinese culture-related activities at SMU. In addition, It will also be an occasion where participants from different backgrounds (Chinese and non-Chinese) can come together to know each other and bond.
Career Talk
This event is to help SMU undergraduate and postgraduate students to plan their career paths by inviting experienced working alumni to share their experiences.
Truly Malaysia x Connect China Food Hunt

This event is to introduce Malaysia's and China's traditional, iconic food to SMU students of different nationalities. Through this event, we hope to educate participants on the similarities and differences in the food cultures between these two countries. It will also be a great opportunity for them to bond through games and food.
HOW TO JOIN THE CLUB? 
All SMU students can sign up for our events via links in our EDMs. The recruitment for ExCo will be happening in August each year, do keep an eye on our social media and EDMs if you are interested to join us!!
"Connect China has helped me to understand more about traditional Chinese Culture. By planning and holding various events, I have the opportunity to make more friends and form stronger bonds helping each other. Joining Connect China has honed my communication and planning skills but most importantly, I have gained lifelong friends."
- Xu Wei, Event Director, LKCSB, Year 3
"Connect China is a cohesive and warm community. We help each other without any hesitation. We organised events and singing competitions for students from different countries and proudly introduced them to our Chinese Culture. I hope more people will know about us and join our future events! "                                              
- Xiong Xin, Marketing Director, SOE, Year 3
"I have really enjoyed being in Connect China. Despite all the hard time and effort we put in to plan our events. When we see the smile on our participants face, hear all the positive feedback from them and even one follower increase on our social media platforms I feel it is all worth it. Really worth it!"

Zhang Zitong Bill
SOA: Year 3
"Connect China has helped me understand more about traditional Chinese Culture. By planning and holding events, I really got to make more friends and being able help each other. Also, Connect China aided me to gain more ability of communicating and planning."

Xu Wei
LKCSB: Year 3 
Previous
Next
Can we give suggestions to your events?
Of course! You may reach out to us via email and social media if you have any suggestions for our events planning. We are more than happy to hear from you. Besides, after attending our events, you may provide us with feedback through the links we provide or simply reach out to any of our exco members to help us improve.
Continue your journey here...