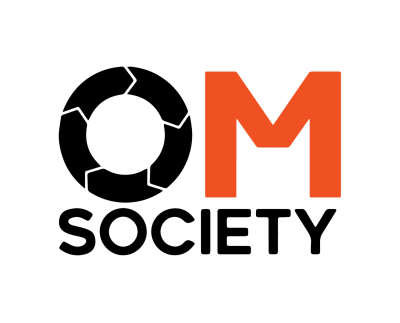 SMU Operations Management Society (OMS)

ABOUT US
OMS was officially launched in October 2011, with the combined effort of the full OM faculty and the pioneering executive committee of the society, in hopes of helping students to gain a better understanding of the OM industry.
We aim to be the go-to platform for ALL students interested in Operations Management, connecting them to industry professionals and providing them opportunities to enhance their skills and insights about the Operations industry.
KEY EVENTS 
Networking Sessions with Industry Professionals
Members can gain valuable insights into operations management and connect with a diverse group of industry professionals to build a strong network in OM and grow their professional circle.
Mentoring Programmes
Members get to partner with industry professionals or SMU seniors experienced in OM to receive guidance and support that will empower them to make informed academic and career decisions throughout their OM journey.
Industry Visits & Company Sharing
Members get to gain exposure to companies' work culture and discover real-world applications of operations management to inspire their career choices and expand their knowledge beyond the confines of the classroom.
Workshops
A series of beginner-friendly workshops to allow members to gain technical skills that are highly valued in Operations Management professions.

Welfare Drives
An OMS initiative to cultivate a strong and supportive OM community in SMU as we express gratitude to our members every semester.
OUR ACCOMPLISHMENTS
Connected members to various OM related industry professionals from P&G, HP, Porsche, IBM, SingPost, NinjaVan, etc. in OMS' biggest event, OMEX Night.
Piloted the very first OMS Mentorship Programme where over 50 members have been guided by mentors coming from Apple, Lazada, Gucci, etc.
Organised a company visit to Lazada's warehouse where members get to witness the ins and outs of an e-commerce platform.
Organised workshops such as DevOps, Tableau and PowerBI, equipping members with valuable hard skills crucial in related Operations Management careers.
Organised senior and alumni sharings, which provide members with critical insights on various Operations Management roles and internship experiences.
HOW TO JOIN THE CLUB? 
There is no interview required. We accept members from all majors and faculties regardless of the academic year.
"After reading OMAG and the LKCSB student handbook, I became interested in operations management and wanted to learn more about it from my seniors and the industry professionals to see if I want to pursue it as a career in the long-term."
- Nur Fiqriya, School of Business, Year 1
"OMS has been given wide exposure to the trends that are happening in operations over multiple industries. The activities (company visits, OMEX night and mentorship programme) have influenced my decision to declare Operations my major."
- Koh Wei Yang, School of Economics, Year 4
"OMS will help me expand my knowledge about Operations and I also want to consider this as my second major. So this club will help me decide whether I should take it as a major and I also found Operations Management as an interesting field of study."
Nandini Agarwal
LKCSB: Year 2
"I am thinking of Ops as my first major. I am also interested to find out more about the networking sessions that can be quite relevant."
Long Jie Lin
LKCSB: Year 2
"I have always wanted to learn more about the Operations Management industry but I am unsure of where to get started. By joining this CCA, I want to learn insights and have a clear understanding of the industry and whether am I suited to be in it in the future." 
Chong Jia Xin
LKCSB: Year 1
"As I have to declare my majors soon, I am interested in Operations Management. However, I have a vague understanding of what Ops Mgmt is about. Hence, I would like to join OMS as it gives me the opportunity to learn and expand my knowledge about Ops Mgmt :) In addition, it is close to my heart as I have previously interned in the hotel industry, so I am even more interested in OMS! :)"
Kee Jia Min
LKCSB: Year 2
Previous
Next
What are the commitments for joining OMS?
There are no commitments! We organise events for you to connect and learn more about the various industries related to Operations Management. If you are interested in exploring the field, or simply like to broaden your horizons, you can sign up for our membership or for individual events!
Why should I be a member?
The OM Society Membership will provide you life-long access to all our events, at a one-time fee of $15. You are entitled to join as many events as you would like. This membership is open for ALL students, regardless of faculty and major!
What are some of OMS's key events?
Our flagship OMEX Night is a great opportunity to network and chat with various professionals from leading companies today, with the opportunity to learn about the internships on offer. Additionally, we run both senior-junior and industry professional mentorship programmes, allowing you to gain insights from those who have long walked the path before us.
What are my career prospects with an OM major?
This varies from business analyst, procurement associate, transportation or logistics planner, supply chain planner, and quality improvement manager etc. You may find out about other OM careers and industry prospects through OMAG (https://business.smu.edu.sg/business/disciplines/operations-management/om-major/operations-management-magazine).
How would I know if OM is the right major for me?
We organise events such as OMEX Night, mentorship programmes, and even company visits that will provide you with opportunities to connect with seniors and experts from different industries that can help you better understand the Operations industry.
Additionally, we highly recommend taking OPIM 201 Operations Management to get an overview of Operations Management and its foundations. However, be sure to take OPIM 101 Decision Analysis beforehand as it is a prerequisite to OPIM201!
Continue your journey here...