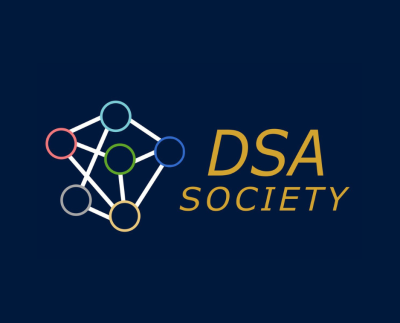 SMU Data Science and Analytics Society

ABOUT US
The Data Science and Analytics (DSA) Society at SMU was founded in AY2021. It focuses on supporting all DSA second major students in their data science journey by providing industry-relevant training and networking opportunities, helping them build their portfolios.
Vision
To complement SMU's DSA second major so that its members may be equipped with the necessary skills and insights to kickstart their careers.
Mission
To foster fellowship among its members as well as with the faculty and alumni, through a series of talks, workshops, networking sessions, and competitions.
You can learn more about us and reach out to us via our website at https://smudsasociety.com/.
KEY EVENTS
Industry Talks
We regularly invite industry experts and alumni to share with students about their industry, the work they do, and the key skills required along with the various job roles available in their industry. To name a few, we have hosted the likes of DBS, MAS, J.P. Morgan, EDHECinfra and Moody's Analytics.
Training Workshops
We conduct training workshops and boot camps in relevant data science tools and skills like Python, R, Github and Machine Learning to enhance what you learn in school.
Bidding Workshops

We hold a bidding workshop annually to inform fellow DSA students about crucial updates to the curriculum, important modules to take and the recommended progression through the major along with insights by seniors into the many electives available.
HOW TO JOIN THE CLUB?
All Data Science & Analytics major students are automatically our members.
Do I have to be a proficient coder to take DSA?
Although having a coding background would be an advantage, most students come into DSA with no prior experience. To enhance your learning experience, you may take coding workshops from SmartAcademy or Hackwagon. You can also attend the workshops hosted by us.
Continue your journey here...