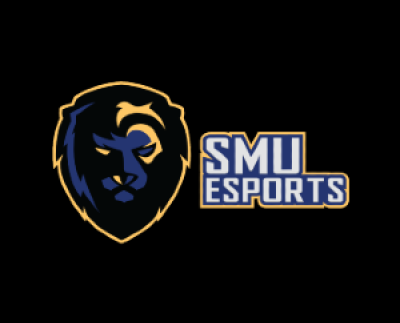 SMU eSports

ABOUT US
A student interest club dedicated to all forms of video gaming, serving as a social space for SMU students to come together and enjoy both casual and competitive gaming.
SMU eSports holds weekly sessions for students to meet friends and other students to play video games together. The club also holds various events that are tailored for both the casual and competitive crowd of players.
Registered members get to know about our events first-hand from our members-only SMU eSports General Chat, so sign-up now to get in on the action and be the first to know!
KEY EVENTS
Inter-Varsity Games Festival
Where members can represent SMU against teams from other local universities.
Games Parade
Our video games carnival is held once every semester, either online or offline, where anyone from the SMU family can come and bond over a friendly match with their peers.
OUR TRAINING
| | |
| --- | --- |
| Day | Fridays |
| Time | 3:30 pm to 6:30 pm |
| Venue | Released via emails and social media posts |
OUR ACCOMPLISHMENTS
SICS Excellence Club Award 2022
SICS Excellence Club Award 2020
SICS Excellence Club Award 2019
SICS Excellence Club Award 2018
HOW TO JOIN THE CLUB? 
Students do not need to audition/interview to join us, but there is a $10 one-time payment for a Lifetime membership.
"I want to be a part of a community that enjoys playing and talking about different kinds of games. I hope to also learn more about games/genres that I do not normally play, as well as the world of esports."
- Erin Lee, School of Business, Year 1
"The best part about SMU e-Sports is how I get to talk about, discuss, and geek out to my favourite games! It doesn't matter if you enjoy current mainstream games, classics from your childhood, or an oddly specific game nobody else has heard of; you'll always find new friends to talk to!"
- Adam Ahmad Samdin, School of Social Sciences, Year 3
" I'm a casual gamer during the school period and an avid gamer during school breaks. I'd love to connect with a community of individuals that share the same passion."
Teo Yi Wei 
SOSS: Year 2
          " I want to find a gaming community to relax with when school gets tiring!"          
Samuel Wong
SOL: Year 2
"I love playing games and hope to learn more games, as well as meet other like-minded people :D "
Toh Siao Suen Isa
SOA: Year 1
" I want to find a community of like-minded people in SMU who enjoy playing MLBB."
Derrick Fung
SOA: Year 2
" I love playing games and I hope to meet and make more friends that have similar interests as me! What better place then here :D"
Phoebe Chew
LKCSB: Year 2
" I love playing games but there are not a lot of people around me playing the games I play. So I hope to find new friends who play similar games as me in SMU eSports :)"
Cassandra Chua
SOE: Year 1
" I have gamed since I was 9/10 years old and enjoy gaming a lot! I game on a regular basis and stream on twitch.tv/skyllabtw. In the future, I would like to work in the eSports/gaming industry. SMU eSports seem like a fun and close-knitted community and I would like to meet similar people who share the same interest as me :)"
Tea Zi Le
LKCSB: Year 1
" To get to know more people who I can game with and study with."
Velda Koh
SOE: Year 1
" To play games and de-stress!"
Benjamin Eng
LKCSB: Year 3
Previous
Next
What kind of gaming does SMU eSports promote / feature?
SMU eSports promotes video games on all platforms – we've featured games on PC, mobile, Switch, and even on Playstation! At our weeklies, our club tends to feature the newest / trendiest games on each platform, and we try to feature one of each type per week.
Is SMU eSports only for competitive video gaming?
No! SMU eSports is more of an interest group that allows gamers to connect with like-minded people in SMU, regardless of whether they are casual or competitive gamers. We have Telegram chat groups dedicated to popular games to allow students to meet peers who share their interests. We do, however, host sponsored tournaments in order to promote the inter-varsity competitive scene – and competitive players are encouraged to participate.
Can I come for weekly sessions if I'm not a member of SMU eSports?
Of course! Our weeklies are open to all SMU students. You're more than welcome to drop by if you're free, if you're interested in checking out our featured games of the week, or if you're looking for friends to game with! Should we be hosting online weeklies, our Discord server is open for all SMU students to join. Feel free to enter the server, join us in call and game with us!
What are the benefits of being a member of SMU eSports?
Being a member of SMU eSports grants you access to our Telegram general chat, where we send out updates about our weekly sessions, events and competitions! In addition, members are periodically updated about sales for games online, and have discounted participation rates for our in-house competitions. Our membership lasts for a lifetime, so it's a one-time payment for all these benefits! Some of our members even come back to play with us after graduating as alumni!
Continue your journey here...