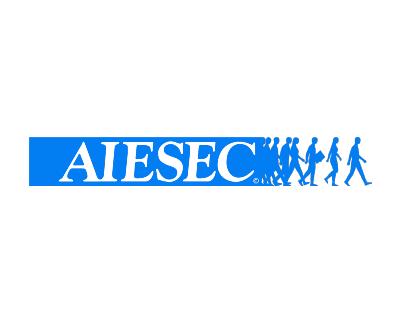 SMU AIESEC

ABOUT US
AIESEC is a global youth-led organisation that aims to empower youths to create positive change. We're passionate about leadership development and cross-cultural understanding. Through experiential learning, we hope to develop responsible leaders to address global challenges.
KEY EVENTS
YouthSpeak Forum (YSF)
Led by AIESEC, YSF provides youths with a platform to equip themselves and generate actionable ideas that will impact the world. The event brings together top young leaders, business leaders, thought leaders and experts from all around the world for a conversation surrounding youth's global contribution.

YSF 2023 had a focus on Gen Z employability, and aimed to prepare youths for tomorrow, today. We welcomed speakers from Google, Ubisoft, our distinguished Guest of Honour, Dr Jamus Lim, and more than a 100 delegates from over 10 different countries.

National Leadership Development Conference (NLDC)
NLDC is an annual national conference organised by AIESEC in Singapore. Delegates and facilitators come not only from AIESEC in the local universities (NUS, NTU, SIM, SMU), but also from other countries (e.g. Hong Kong, Japan, Canada). The conference focuses on developing leadership skills and critical thinking among AIESEC youths, through a series of dialogues and exchange sessions.

Annual Case Competition
A key initiative by AIESEC in SMU, it is an annual affair for us to organise a 4-week case competition that serves as a platform for students to present innovative ideas on real world issues. The case competition is open to students from all local universities.

Last year we organised ESG Titans, where we had more than 20 teams present challenges that a company of their choice might face in implementing ESG solutions. Participants had the opportunity to further their knowledge of ESG while engaging with industry professionals from various companies such as Accenture, Microsoft, KPMG and PwC through a panel discussion and networking session.

SWITCH Conference (SWITCH)
Organised annually by AIESEC in Singapore, SWITCH aims to build our members' capacities, and to promote bonding within AIESEC in Singapore. Delegates consist of AIESEC members from our 4 local committees, namely NTU, NUS, SIM and SMU. Through a variety of discussion spaces and sharing sessions, members learn more about themselves and their potential to make positive change in society. 
OUR TRAINING
LOCAL COMMITTEE MEETING (LCMs)
| | |
| --- | --- |
| Day | Every Thursday |
| Time | 7:30 pm to 9:00 pm  |
| Venue | TBC (Held physically in school) |
Rationale: LCMs are when all members of SMU AIESEC gather for updates, skills training, and bonding with their fellow members.
DEPARTMENT MEETINGS (DMs)
Day

Depends on the department; will be discussed with incoming members

Normally a weekly meeting, at the discretion of the department vice-president

Time
Venue
TBC
Rationale: To update the members about tasks in the department, and facilitate discussion spaces and bonding within the department.
OUR ACCOMPLISHMENTS
Our parent company (AIESEC in Singapore) organises a Biannual Gala Night in January and July. It aims to reward and recognise Local Committees (LC) that have performed exceptionally well and have demonstrated the 6 AIESEC values in their work. Past awards received include:
- Activating Leadership Award
- Enjoying Participation Award
- Striving for Excellence Awards
- Talent Management Excellence Award
- Finance & Legalities Excellence Award
- Outgoing Global Entrepreneur Excellence Award
- Best Member Award
- Best Leader Awards
HOW TO JOIN THE CLUB? 
Students would need to go through a 2-round selection process which involves an assessment centre and an interview.  
"By joining AIESEC, I hope that I will be able to gain new skills, both hard skills and soft skills. I believe AIESEC will train their members to acquire new skills that are extremely valuable in today's world, no matter which department we are posted to. Meanwhile, I also hope that I will be able to expand my network by meeting fellow youths who share the same interest."
- Lim Zhi Yu, School of Exonomics, Year 2
"I always love to help and listen to different people's point of view in things and knowing that AIESEC provides lots of opportunities to work with different people not just in Singapore but around the world, is a very big opportunity for me to broaden my knowledge on different things. Also, I get to hone both my hard and soft skills the same time while working with them is an amazing opportunity that I do not want to miss."
- Kristine Tan, Lee Kong Chian School of Business, Year 2
" I want to be a part of this community of people and youths, who are able to see the bigger picture and foster a culture of helping one another to further improve and develop. I want to further improve myself to learn about myself and improve my leadership, so that I can empower others too. "
Sarah Pang
LKCSB: Year 1
" AIESEC provides leadership development through global cross-cultural internship and volunteer exchange experiences, which I believe will help me develop as a person. Furthermore, the SMU community has helped me a lot to develop my personality and I want to give back to the community through my time and efforts. "       
Aryan Khera
SOA: Year 2 
" The idea of being able to work with others who have the same passion as me, as well as the numerous opportunities available for me to improve myself are just exciting! I also hope to have a chance to give back, and to widen my worldview by meeting more people. "       
Kelly Chen
SOSS: Year 2 
" Not only does it provide meaningful engagement and impact but also a chance to work alongside others in fulfilling experiences that helps to develop one's leadership capabilities."       
Lim Yu Fang
SOA: Year 1 
" I want to challenge myself to gain a broader perspective of various communities by gaining new skills and knowledge, learn how to connect with others and meet new people."       
Lorraine Chia
SOSS: Year 1 
" I believe that joining AIESEC would equip me with the right leadership skills, promote personal development which would be highly beneficial in the long run, and allow me to step out of my comfort zone."       
Shania Arjan Nanwani
LKCSB: Year 1 
" I believe that AIESEC is a strong community that helps students to improve their skill-set while also providing them with a platform to gain hands-on experience. I would love to be a part of this process."       
Rishika Rathi​​​​​​​
SOE: Year 2 
Previous
Next
Why join AIESEC?
At AIESEC, we work hard, and we play hard.
 
Leadership & personal development
- Members are often encouraged to step out of their comfort zones and challenge themselves by exploring the numerous leadership opportunities made available.
Building connections
- We work with people not just from our own departments, but fellow AIESECers from other universities and countries as well. Through this, members can broaden their perspectives and gain greater appreciation for other cultures. There are also countless opportunities to network with the wide alumni connection we have in AIESEC in Singapore, built over the past 51 years. 
Who can be an AIESEC-er?
Anyone who is passionate about making a positive change to the world and is interested in the youth leadership movement can be an AIESECer.
We believe that we are capable of making the world a better place through our combined efforts. Therefore, if you are supportive of our vision to achieve humankind's potential, come and be part of us!
What are some opportunities that I will get?
Your journey in AIESEC begins as a member in one of our 6 departments. Here, you will be given opportunities to lead in your own departments, come up with your own projects, or be a part of the organising team of local or national-level events. Take the opportunity to take up a higher position after each term, and lead your own team to greater heights!
What does AIESEC stand for?
AIESEC (pronounced eye-sek) was originally an acronym for Association Internationale des
Étudiants en Sciences Économiques et Commerciales.
AIESEC is no longer used as an acronym but simply as the name of the organisation.
Members of AIESEC are known as "AIESECers."
Continue your journey here...