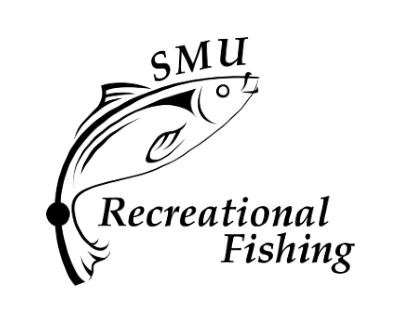 SMU Recreational Fishing

ABOUT US
To provide a platform for students to relax and mingle. To teach and spread the joy of fishing. To promote sustainable fishing through catch-and-release techniques.
From friendly chatter to frying your fish in batter, Fishing is a club that synthesises the thrill and zen in us. At SMURF, we enjoy the peace and serenity in what we do and forge unbreakable bonds deriving from our thrill and accomplishments.
KEY EVENTS
SMURF has a variety of events held monthly. There's definitely something for everyone.
HOW TO JOIN THE CLUB? 
Students do not need to audition/interview to join Recreational Fishing. To join the club, you can simply join our telegram group chat and look out for announcements regarding events. Then, instructions on how to join the events will be disseminated in the telegram messages directly.
"As a beginner, I did not know what to expect for fishing. Little did I know that fishing is more than just a leisure sport. I gained so many meaningful perspectives through my interactions with the people in the club during the events. I also look forward to the adrenaline rush whenever a fish or prawn gets hooked! Thank you SMURF for constantly being so patient in teaching me the fishing and prawning techniques at the events! - Hagen Phia, LKCSB Year 3"

Hagen Phia, HGS, Year 3
In Y1, I joined SMU Fishing as an Events Executive. Not only was I able to engage in my hobby, I was able to develop close friendships with like-minded individuals and even went on personal fishing trips with them. Having gained so much from the club, I decided to run for President to spread the love for fishing.

Lim Jia Wei, President, SOB Year 3
"Came for the adventures, stayed for the friends. I initially came for a jetty fishing event not knowing a thing about how to fish. During the event, I learnt how to fish and even got advice from the seniors for school related matters. Ever since, fishing became a hobby that allowed me to bond with others and chat over good food!"
Nathalene Lee
SOA: Year 3
"Fishing has taught me a great deal of stuff. At first everything seemed very daunting for beginners, but it was something that, with simple basics, could be applied everywhere. With friends that I made in the club, we decided to run for the exco to spread the love for fishing."
Chester Choy
SOE: Year 3
" I have never fished before and I think it would be a fun experience."
Jaspavan Kaur
SIS: Year 2
"There are many fishes in the sea, but I am still looking for the one for me."
Amir Haziq Afandi Bin Ismail
LKCSB: Year 1
Previous
Next
What if I'm completely new to fishing? Can I still participate in the club's events?
At SMURF, there is always something for everyone. We have prawning (easy), jetty fishing (normal) and boat fishing (hard). We also have workshops such as knot tying ones to guide you. Furthermore, in all our events, there will always be 2 exco members present to assist participants and address any enquiries. So rest assured, all interested participants, beginners and professionals alike can look forward to having a fun and engaging time!
What are the benefits of joining SMURF?
Being our SMURF member provides you with close guidance, opportunities to merchandise giveaways, as well as events subsidy (lower prices than public members). Furthermore, you can look forward to meeting SMU students from all walks of life and forge more friendships! 
How often are your events held?
We aim to have at least 2 events monthly to ensure a variety of fishing and prawning events for our members at different locations.
Are there any risks involved in the fishing activities?
While there are definitely some risks involved in all activities, the risks involved in fishing are very minimal. Some plausible risks involved include being scratched by the hook or the sharp edges of the prawns or fishes. Not to worry, official safety instructions, precautions and measures will be in place to safeguard our participant's welfare and safety. Additionally, there will always be 2 allocated exco members on site at our events with a first-aid kit on standby. All necessary precautions and emergency response will be prepared before each event.
Continue your journey here...