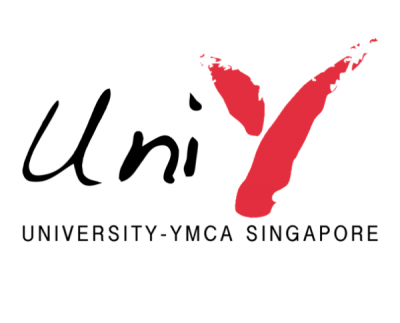 SMU Uni-Y

ABOUT US
Uni-Y is a community that stands to champion and develop youth to be counted as independent and effective contributors to an inclusive society. As a community, we serve both local and international communities through various volunteering programmes and initiatives for underprivileged children, youth-at-risk, youth mental wellness, and the migrant worker community.
A strong foundational platform for university youth to grow in both tangible and intangible skills, and be raised as a generation of leaders can be expected. As a CCA with YMCA (Young Men's Christian Association) of Singapore as its parent organisation, we believe that youth can also use this platform to put their faith into action through servant leadership. Skills-building such as peer mentoring, facilitation, and first aid training will be incorporated to empower each member in the CCA.
KEY EVENTS
Community Service Projects (CSPs)
e.g. Yokefellow, Y Craft It!, Vocational and Soft Skills Programme (VaSSP), Readability

International Service Programmes (ISPs)
e.g. Project Enreach (Vietnam)

Other Events
e.g. #Shareyoursmile Encouragement Drive, Welcome Tea, #ProjectYOU (Mental Wellness Initiative)
OUR TRAINING
| | |
| --- | --- |
| Day | Second Tuesday of every month |
| Time | 7:30 pm to 10:00 pm |
| Venue | SMU Classroom/Seminar Room |
OUR ACCOMPLISHMENTS
2022 SMU Excellence in Student Life Award (Club), Special Interest - Gold
2021 SMU Excellence in Student Life Award (Club), Special Interest – Gold
2020 SMU Excellence in Student Life Award (Club), Special Interest - Gold
2020 SICS Excellence Club Award
2019 SMU Excellence in Student Life Award (Club), Special Interest - Silver
2019 SICS Excellence Club Award
HOW TO JOIN THE CLUB? 
Students do not need to audition/interview to join Uni-Y.
Instead, for each CSP, you will be required to commit to a certain number of sessions.
Do look out for our email(s) if you are interested to join one of our CSPs, as well as participate in our events or be a member of the exco.
"After experiencing Y-Tutor and seeing how the kids benefitted from this programme, it spurred me to contribute back to the community and do more to reach out to other beneficiaries. Hence, I felt that Uni-Y would be a great platform for me to achieve this personal goal."
- Pearlina Cheng Yoke Leng, Lee Kong Chian School of Business, Year 2
"I choose to sign up for Uni-Y because I participated in Y Craft It! during the summer break and I felt that I had a good time. Hence I would like to continue my journey and involvement in more Uni-Y projects!"
- Lam Kai Yi, Year 2, School of Economics
"I feel that Uni-Y is a very meaningful CCA that is really able to make a difference to focused groups. I have always wanted to give back to the society, so i think Uni-Y is a great place for me to start from."

Ng Wei Ting
LKCSB: Year 1
" I was involved in many community projects back in JC and secondary school and I want a platform for me to continue that in Uni. Uni-Y offers variety and targets different groups. I like how it has diversity in the volunteer programmes, extending our reach to various groups in society. I want to be part of such a CCA that allows me to contribute in many ways as well as allows me to understand different issues and standpoints from different social groups."

Pua Ying Zhen
SOE: Year 1
" Uni-Y has long-running credible programmes that I am able to participate in. I've always wanted to give back to the society via mentoring/tutoring/working with children but never really had the right resources/connections to. In addition, recently, Uni-Y had been having a lot of welfare/initiatives in the previous semester for SMU students which I have come to appreciate. I would love to be a part of the family that also spreads happiness and kindness to the school body (despite the fact that not every SMU is under Uni-Y )."

Livana Ho
SIS: Year 2
"Coming into uni I have always wanted to join a CCA that can allow me to help the community while at the same time, forge new connections with people who care about the same issues in the community as me. I was looking for something along the line of tutoring or teaching as I enjoy those activities more when I chanced across Uni-Y. Seeing that Uni-Y is a quad-uni CCA, I believe there would be more interesting collaborations and wider variety when it comes to programmes and events, hence my interest."

Alicia Bee
LKCSB: Year 1
" I really enjoyed my previous volunteering experience (local and overseas) and therefore, I would like to carry forward this passion of mine to university. Not only do I get to help others, I also get to learn more about myself. I also would like to meet like-minded people and make more friends. :D Besides that, seeing that 2020 has been extremely hard on certain groups of people, I would like to extend a helping hand to them and alleviate their burdens in any way possible."

Hu Meilan
SOSS: Year 1
" I think it is very meaningful to spend my free time helping others in need and I would love to be a part of this community with other like-minded individuals. There's always a lot of joy to give back to the community, adding purpose to my University life. I volunteered my time with a tutoring group during the Covid-19 Circuit Breaker period to help those who do not have access to tuition, and I really wanted to continue that cause in University. Uni-Y gives me the opportunity to do just that and so much more :~)"

Tara Toh
SOE: Year 1
" Being passionate to serve, Uni-Y is a great platform for me to give back to society. As a subcommittee member for Y Craft It, I was able to interact with people outside of my social circle who came from different backgrounds and knowing that they have enjoyed what me and my other subcommittee members have planned solidified my decision to continue to serve the community again."

Cherilyn Ng
SOSS: Year 2
" I love to volunteer because I love seeing the smiles on the faces of the people whom I help. It unconsciously brings a smile to my face too. AddItionally, I believe that I would be able to forge more friendships and would be able to gain more than what I give to others through the programmes. I would like to be able to join Uni-Y to have the opportunity to give back to the society and help others around me. "

Seah Yu Qin
LKCSB: Year 2
" I think that Uni-Y is a good avenue that provides many opportunities for me to give back to the community and help those in need. In addition to serving the community, I hope to inspire others to do so as well, thereby making our society more caring and cohesive. I believe that it is important to ensure social cohesion because after all, the true measure of society is how it treats its most vulnerable members. I have participated in several community service projects like tutoring financially disadvantaged students as well as organizing a science workshop for students at a learning centre. I enjoyed these processes a lot, and would like to take part in more of such meaningful activities."

Megan Seah
SIS: Year 2
" I really enjoy volunteering as it gives me a sense of accomplishment and I really enjoy seeing the smile on the beneficiaries. I am interested in joining Uni-Y as I really enjoy participating in Y Food of Love. My CCA in poly had organised Y Food of Love before and I enjoyed the event a lot, and would love to sign up again if given the opportunity to join."

Chee Mei Mei
SOA: Year 1
Previous
Next
Who are our beneficiaries?
We work closely with underprivileged children, youth-at-risk, youth mental wellness, and the migrant worker community.
What are the other alternatives to be part of Uni-Y?
Be a volunteer – take part in our local and/or international service programmes as a volunteer 
Be a member – join us as a member to not only serve as a volunteer, but have access to membership perks
Be a subcommittee member – be involved in planning our programmes alongside the executive committee
Be an executive committee member – serve a year leading your own team and plan our programmes
What kind of Community Service Projects (CSPs) do we provide?
For local community service projects, we have the following:
Yokefellow – Project Yokefellow aims to increase awareness and break the negative stigmas revolving around the migrant workers to our volunteers. Also, we aim to engage the migrant workers through carefully curated programmes and befriending.
Y Craft It! – Serve the underprivileged children and nurture young lives through arts and craft. Through intentional mentoring, we hope to inspire the children to dream bigger and pursue their dreams, while working hard for their studies!

Vocational and Soft Skills Programme (VaSSP) – VaSSP is a programme that seeks to equip youths with soft skills that will help increase their employability. Volunteers will be assisting YMCA in carrying out the programmes to empower and develop youths. employability and integrate them into the workforce.

Readability – Readability aims to support children's development by improving their literacy skills through guided reading together with volunteers.
For international community service projects, we have the following:
Project Enreach – Serves the overseas community in Ben Tre, Vietnam through conducting educational lessons such as hygiene, conversational English, as well as providing support and assistance for the construction works to enhance their quality of life

 
Continue your journey here...