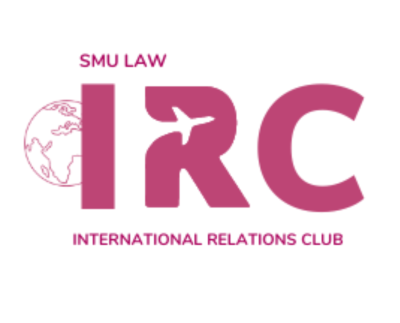 SMU Law International Relations Club

ABOUT US
On behalf of the Yong Pung How School of Law, the SMU Law International Relations Club (IRC) hosts international visitors and exchange students from partner universities all over the world.
IRC facilitates interaction between our international friends and the rest of the SMU Law school population through various activities, including buddy programmes, dialogues as well as trips to local places of interest and hawker centres. IRC hopes that students can forge long-lasting friendships with their international counterparts, while introducing them to local life and culture.
With the reopening of borders, IRC hopes to welcome more international friends on campus and provide a meaningful experience for them during their time in Singapore.
KEY EVENTS
In 2022, IRC welcomed SMU YPHSL's first batch of physical exchange students since the COVID-19 pandemic. We launched the IRC Buddy Programme, where our club members introduced the exchange students to the school, and brought them around town! The club also consistently updates the SMU Law Exchange Guidebook, which is disseminated to exchange students to assist them during their time at SMU.
On top of hosting exchange students, IRC also organises events with visitors from law schools overseas as well. In March 2022, we hosted a group of delegates from the NYU Asia Law Society and held a dialogue on life and legal careers in Singapore and the US. 
HOW TO JOIN THE CLUB?
You will only have to go through an interview to join the club as an EXCO member.
"It's really fun to mingle with the law exchange students as part of the club, so it's really worth your while!"
- Kara
"If you enjoy making international friends, IRC would be great for you."
- Chong Ming
Continue your journey here...