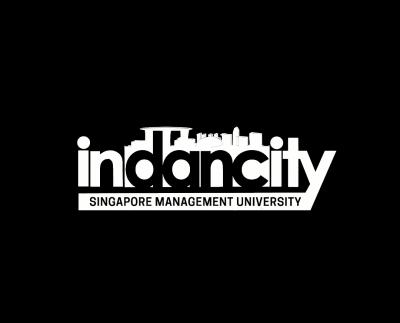 SMU Windsurfing

ABOUT US
For all adrenaline junkies with a passion for thrilling sea sports and high-speed racing, our club is the one for you!
Windsurfing is one of the most popular and dynamic sea sports around the world. The sport encompasses the elements of wind and water, and the versatility of those weather conditions makes for the myriad of experiences that windsurfing can offer. 
Members can look forward to obtaining a Level 1 proficiency card upon completion of our Level 1 Beginners Course, enabling them to rent windsurfing equipment from vendors locally and even abroad. Upon clearing the Level 1 course, our members will then join our Racer team and commence racer training to develop intermediate to advanced level windsurfing skills, and to hone their racing techniques. Throughout both our land and water trainings, members will build up cardiovascular fitness and muscular endurance, while fostering friendships within the windsurfing community in Singapore. We train hard, but we play even harder! 
KEY EVENTS
Windsurfing Level 1 Course (6 weeks)
We hold 2 club member recruitments throughout the year. Clearing the Level 1 course is a pre-requisite to joining our racer team.
CCA Exchange
We hold club exchanges with other SSU sports clubs every year. Previously, we held CCA exchange with Volleyball, and it was a great success. We look forward to sharing the Windsurfing experience with other clubs this year as well!
On top of the key events, we participate in monthly passage races, regattas, and inter-tertiary windsurfing competitions every year.
OUR TRAINING
| | |
| --- | --- |
| Day | Saturday |
| Time | 12:00 pm to 3:00 pm |
| Venue | Constant Wind Sea Sports Centre, 11 Changi Coast Walk, Singapore 499740 |
OUR ACCOMPLISHMENTS
NTU Upsurge (Latest win!*)
2nd Runner Up RS One 
42nd Singopen 2023
1st Place RS One Women's Open
1st Runner Up RS One Women's Open
1st Runner Up RS One Men's Open
41st Singopen 2022 (Latest win!*)
3, 1st places (6.0m and RS1 categories)
2020 - 2021 Quarterly Passage Race 
3, 1st places
2019 – 2020 Quarterly Passage Race 
1, 3rd place
Inter-tertiary Windsurfing Championship 2019 
3rd overall
SIM Windsurfing Championship 2019
1st overall
2018 – 2019
Northeast Monsoon Race 1 – 1st 
Northeast Monsoon Race 2 – 1st
Northeast Monsoon Race 3 – 1st 
HOW TO JOIN THE CLUB?
No tryouts are required, but you will have to go through a Level 1 Basic Course on Windsurfing with us first before you can join us officially. 
Anyone and everyone with an interest in Windsurfing and a passion for sea sports is welcome to join us!
"My experience in SMU Windsurfing has been nothing less than exciting! More than a CCA, SMU Windsurfing is a family. Being out at sea and riding the waves with your friends is the no. 1 stress reliever at the end of the week. P.S. it's much cheaper to pick up windsurfing through school, rather than learning privately!"
- Amanda Tan Yan Bin, School of Social Sciences, Year 2
"Joining SMU Windsurfing has given me a really warm and encouraging family to get fit and hone new skills with. Also, I love how I get to be in touch with nature while out at sea, after long hours in front of the computer as an IS major."
- Wong Qi Ying, School of Computing and Information Systems, Year 3
Is high commitment required?
The commitment is dependent on individual interest. Students who wish to participate in competitions can benefit from trainings and the guidance of experienced seniors, allowing them to hone their windsurfing skills. However, for those who prefer a more leisurely approach, they are welcome to join the trainings too!
Why is the Level One Course pricey?
Windsurfing can be expensive, with high-end boards and sails costing $15 000. However, by joining SMU Windsurfing, you will have rental costs subsidised by 90%, making it extremely worthwhile to experience a sport you otherwise might not have considered!
Continue your journey here...